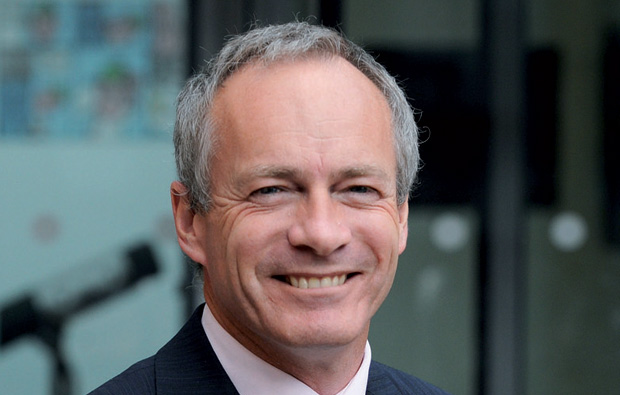 An improvement plan aimed at turning around the fortunes of an inadequate-rated university technical college (UTC) has been ripped up and rewritten by its new general FE college sponsorship team.
Ofsted inspectors revisited Central Bedfordshire UTC to see how it was getting on after the grade four result, but branded its improvement plan "not fit for purpose".
However, Bedford College, having been asked by former Education Secretary Michael Gove to step in and take over, became the UTC main sponsor after the revisit — and principal Ian Pryce said a new plan had been drawn up and was now in place.
Mr Pryce, who is also the newly-appointed UTC chair of governors, told FE Week: "Bedford College has a separate plan, which Ofsted said it would consider at its next visit."
He added: "Since Bedford College became sponsors of the UTC over the summer, we have appointed a new head, new senior team, strengthened the teaching team, revised the curriculum and invested in new facilities including the library.
"The Ofsted visit also took place before the summer exam results came out and these included excellent pass rates in engineering courses and improved A-level results."
Ofsted's inadequate rating came in June, with inspectors critical of the quality of leadership, governance, teaching and curriculum.
They also said learning at the 150-learner UTC, which specialises in engineering and design, was "not secure" because teachers "do not always check students' understanding or how well they have developed skills in lessons".
The inspectors' report on the revisit, which took place mid-July, also revealed how "due to too few applications, the college is not expecting to admit any students into year 10 in the academic year 2014/15.
Nevertheless, with the UTC in new hands, Mr Pryce said he was "confident the UTC has a very bright future".
Of the three other UTCs inspected so far, Black Country and Hackney UTCs got grade three results while the JCB Academy in Staffordshire received a good rating.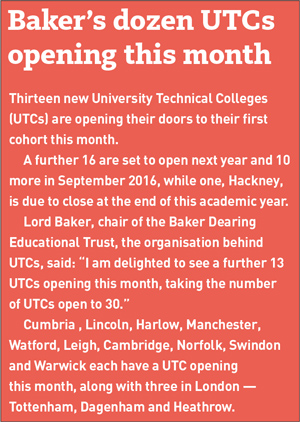 However, the issue of low enrolment figures has hit a number of UTCs, including the one in Hackney, which is to close after this academic year having failed to recruit enough students.
Despite this, Shadow Education Secretary Tristram Hunt told
FE Week sister publication Academies Week on Tuesday (September 9) that he wanted "considerable growth" in their numbers.
However, he stopped short of the recommendation in June's review for the Labour Party by Lord Adonis, called Mending the fractured economy: Smarter state, better jobs, in which the Labour peer proposed 100 more UTCs by 2020.
Mr Hunt told Academies Week at the CBI Education Conference: "There should be considerable growth in UTCs but I won't put a figure on it."
Main pic: Ian Pryce