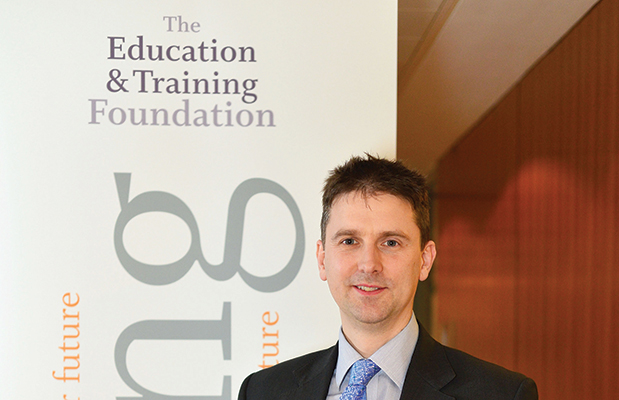 The Education and Training Foundation (ETF) has broken through the milestone of £20m in sector contracts.
It gave out a total of £23,364,323 to 77 different organisations, from charities and unions to universities and private training providers, since its official launch around August last year and the beginning of last month.
The three biggest-earning contractors, Tribal Education Ltd, the Association of Colleges (AoC) and the Association of Employment and Learning Providers (AELP), were awarded contracts worth almost £9m between them for various services.
The biggest single contract, with Tribal, was £2,930,000 for the maths teacher recruitment incentive scheme.
David Russell, ETF chief executive, told FE Week: "All of our contracts are designed to generate high value outputs and impact. Quite rightly we are held up to account on this by our sector owners, our board, expert panels and the Department for Business, Innovation and Skills (BIS) — as our funding body.
"An English enhancement programme is about to start which will enable 1,400 teachers to teach at GCSE level. This will impact thousands more learners. This stands out as it provides practical support to a sector under pressure to respond to the new GCSE requirements. Regional leads across the country will put organisations in touch with the support available to them.
"Also topical this month is the contract we issued for workforce data collection which has resulted in the most comprehensive set of characteristics we have ever had about the FE workforce."
Last November, the ETF, which is owned by the AoC, AELP and the Association of Adult Education and Training Organisations (also referred to as Holex), said it was handing back £7m of its £18m budget to BIS due to an underspend.
Nevertheless, the ETF got an £18m budget for 2014-15 and is set to get a reduced figure of £10m next year.