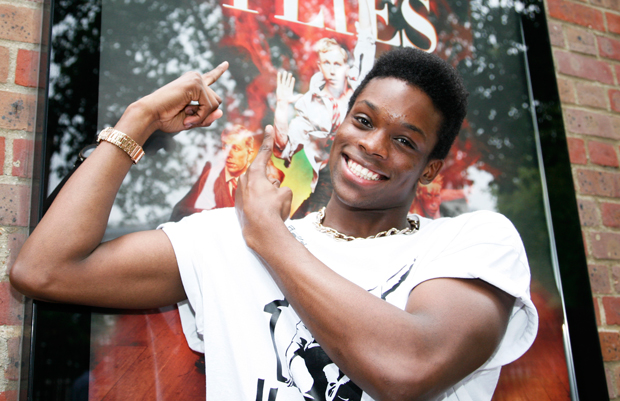 Havering College of Further and Higher Education graduate Aston Joshua has landed a dream role in a new dance adaption of Lord of the Flies at London's Sadler's Wells theatre next month, writes Paul Offord.
Securing his first big break in the world of contemporary ballet was no easy task for 21-year-old Aston Joshua.
The Havering College graduate was chosen ahead of more than 900 hopefuls who auditioned over the summer for the adaptation of William Golding's classic book about a group of boys left to fend for themselves after their plane crash-lands on a desert island.
The number of performers was whittled down to 150, then 65 before Aston was chosen for the cast of 24 who will be dancing alongside professionals.
Aston, who completed a BTec level three extended diploma at the college in 2011 and higher national certificate (HNC) a year later, said: "The audition process was pretty tough.
"They put us through a lot of push ups, a lot of sit ups and a lot of intense workouts.
"The final audition was before a panel.
"When they rang me the same day to say I had got a part, I was shocked and didn't have any words.
"I couldn't really believe it. It is a dream come true and means a lot to me.
"It will be an honour to dance on stage at Sadler's Wells.
"It is one of the most prestigious theatres in the land with so much history."
He added rehearsals for the show, which was created by world-famous choreographer Matthew Bourne, had been hard work but he was "loving every minute of it".
Aston, who progressed to a higher national diploma (HND) in dance at Havering College, which he completed June last year and is now trying to forge a professional career in dance, said: "Every day is something new and exciting.
"It's a fantastic experience and I would like to thank my college tutors for helping me get here.
"My time at college was amazing. I learned a lot about many different styles of dance and about the history of dance."
Elaine O'Connor, the college's curriculum manager for dance, said: "The whole team are so proud of Aston. This is a fantastic achievement.
"Lord of the Flies will create links within the industry for him. This is well deserved because Aston just works so hard.
"I always saw great potential in him."
Aston hopes Lord of the Flies will launch him on a successful career in dance.
He said: "I have always been a hard working person, determined to get what I want. If I am doing something, I make sure I do my best."
Current HND dance students from the college Adam Sainsbury, aged 21, Daniel Lindsay and Carl Merritt, both 18, narrowly missed out on being chosen for the final cast, after making it through to the final 65 in the auditioning process.
Cap: Aston poses by a poster for Lord of the Flies