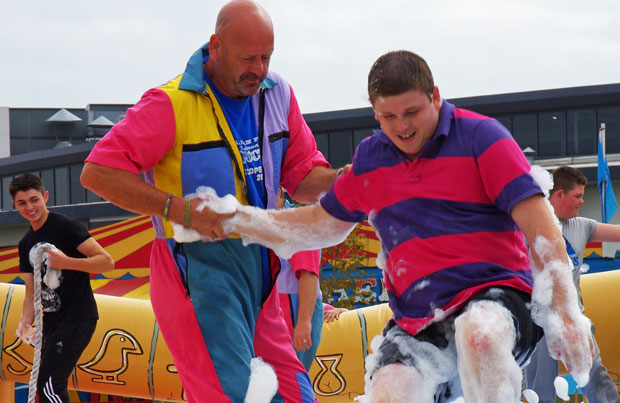 An 'It's a Knockout'-style competition was a foam favourite with new students at Warrington Collegiate.
The event, which took place last Wednesday to Friday (September 3 to 5), saw rival teams fighting their way through a foam pit, balancing buckets of water on their heads and racing across an inflatable assault course.
Organiser Neil Colquhoun, student involvement manager, said: "We have had more than 600 new students starting from over 30 different schools in Warrington and surrounding areas.
"This event really got students mixing and with its elements of fun and competition helped build strong teams and firm friendships."
Cap: From left: Public services level one and two learners Ami Barber and Paul Fox, both aged 16, watch as It's a Kockout supervisor Lee Greenwood helps level three aviation student Will Camblin, 26, back to his feet