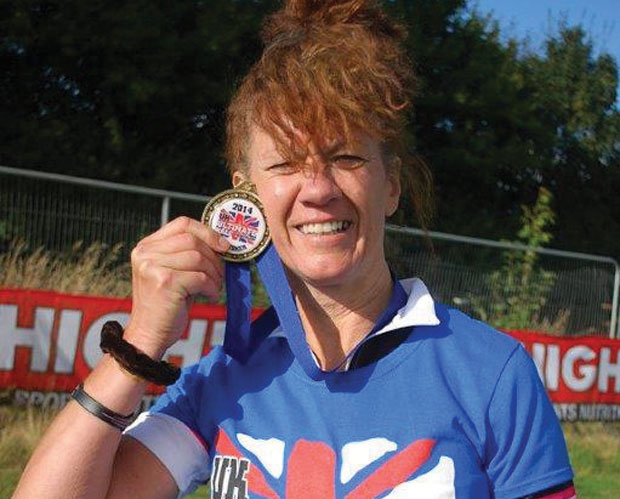 Breast cancer survivor Sue Chant raised more than £450 for charity through completing a half-triathlon.
The 54-year-old horse management Hartpury College lecturer completed the UK Ultimate Half Triathlon at Dearnford Lake, Shropshire, in just over eight hours.
It involved a 1.2-mile swim, 56-mile bike ride and 13.1-mile run.
She raised more than £450 in sponsorship for the Breast Cancer Support charity in memory of Angela Kearns, an equine lecturer who died earlier this year. She had breast cancer.
Sue, who was diagnosed with breast cancer in 2011 and is now in remission, said: "The event was very hard, but I'm so happy I completed it for a cause which is very close to my own heart."
Cap: Horse management lecturer Sue Chant shows off her medal after finishing the UK Ultimate Half Triathlon