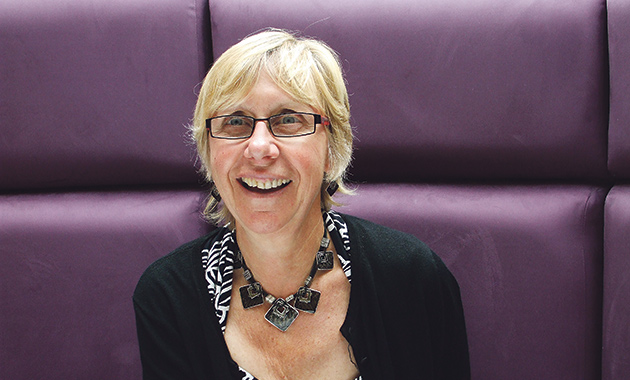 A new maths teacher training fund which will exclude the most cash-strapped colleges doesn't add up, according to the Association of Colleges (AoC).
The £1.5m 'funding in-service maths teacher training in FE' scheme, which will hand out training funds for maths lecturers teaching at GCSE level and above, has been criticised by AoC after it emerged the money would not be available to colleges under notices of financial concern.
Joy Mercer (pictured), AoC director of policy, said: "With the adult skills budget reduced by approximately 35 per cent in the past five years, and Education Funding Agency funding by three per cent this year, colleges have been dealt a double blow.
"Any organisation would struggle to maintain its provision under these circumstances.
"The Skills Funding Agency [SFA] needs to consider applications for this additional funding on a case-by-case basis rather than a blanket ban on colleges in financial health difficulties."
More than 10 per cent of colleges, FE Week understands, are currently thought to be under a notice of financial concern — in May last year FE Week revealed that 22 colleges had been given the notices.
Colleges are awarding notices of financial concern based on SFA ratings of their financial plans, taking into account their trading results, cash position and debt.
The rating are graded in the same way as Ofsted, from grade one to four with most grade fours being slapped with a financial notice.
Ms Mercer added: "All colleges have an increasing volume of students enrolling this year without a maths GCSE.
"They all need to be able to apply for additional support to get the right teachers supporting students."
The scheme forms part of a proposed £30m investment by the Department for Business, Innovation and Skills (BIS) over the next two years to increase the quality and quantity of teaching in FE.
Any college or training provider with an SFA contract will be able to apply for a payment of £20,000 per graduate trainee on a first come, first served basis.
A BIS spokesperson told FE Week that the initial commitment of £1.5m, administered by the SFA, was expected to fund training for "more than 100 new maths teachers" and that the impact of the scheme would be reviewed before future commitments were made.
There are currently 981 providers with SFA allocations.
Skills Minister Nick Boles said: "Maths is essential for any job, that's why we are committed to getting the basics right and ensuring that all learners are able to develop these vital skills.
"Over the next two years we are investing more than £30million to raise the quality and quantity of teaching in further education.
"This scheme will give the sector the knowledge and confidence to deliver excellent maths teaching and has been designed to give colleges and providers the freedom to train their new teachers in the most effective way possible."
The move has been driven by the requirement that from September, 16 to 18 year-old-learners without GCSE grade C in maths will have to work towards a GCSE alongside their chosen study programme.
Colleges and providers without a notice of financial concern will be able to apply online for the support between September 1, 2014 and July 31, 2015.
Sixth form colleges, school sixth forms and providers who only have an Education Funding Agency contract are not eligible for the scheme and must use the School Direct Training scheme to employ trainee teachers.
Despite criticising the exclusion of colleges with financial problems, Mrs Mercer welcomed the principle of the scheme.
"One of the best ways of increasing the number of maths teachers who can teach students who haven't got GCSE grade A* to C, is to provide training on the job," she said.
"We are very pleased that colleges will have a resource they can use to ensure that potential maths teachers have the best possible programme of training while they are also developing their skills in the classroom."