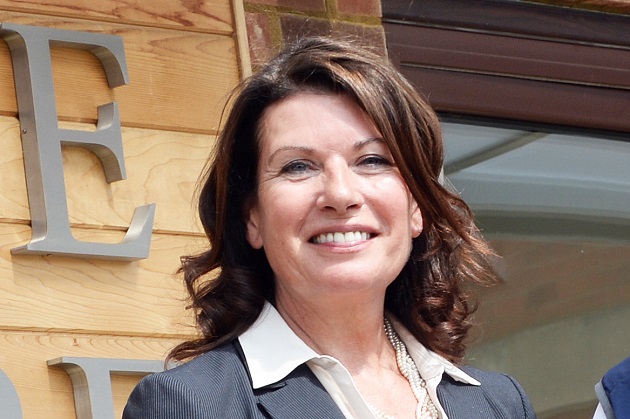 A Midland college is under growing pressure to go public over the departure of its former principal after she unexpectedly stepped down temporarily before it was announced this week that she would not be returning.
The University and College Union (UCU) wants the severance package being offered to Warwickshire College's Mariane Cavalli, who officially leaves post at the end of next month, revealed along with details about what's behind her departure.
Her temporary leave of absence was announced "with immediate effect" at the end of June and she was replaced on an interim basis by governors' chair Sue Georgious. The college announced on Monday that Ms Cavalli would not be returning, but refused to comment further, citing legal reasons.
Andrew Harden (left), UCU head of FE, said: "It is disappointing the college is refusing to give any reasons why Ms Cavalli is leaving the college, or details of a severance package funded by public money."
The college declined to reveal Ms Cavalli's severance package and would not comment on why she was leaving.
Ms Cavalli was one of the five founding college principals of the Gazelle Colleges Group and each has dished out more than £530,000 to the organisation, according to figures obtained from Freedom of Information Act.
More than 20 current and former member colleges were asked by FE Week what they had spent on the organisation, which was launched in January 2012 with standard annual membership priced at £35,000.
Gazelle, which raked in around £3.5m from colleges, claims to, "develop innovative new learning models and new partnerships with business to deliver an improved outcome for students, their communities and the economy".
Its chief executive, Fintan Donohue, said the "enrichment of student experiences and outcomes" was its "overriding goal," but no independent research has been carried out into whether learners benefit. However, the UCU has called for publication of a report by the Education and Training Foundation (ETF) which Gazelle claimed was "supportive" of its leadership development programme. Both the ETF and Gazelle have so far declined to go public with the report.
Nevertheless, Warwickshire College praised Ms Cavelli's record on Gazelle and also pointed at the ties she had developed with China.
"Under Ms Cavelli's leadership, Warwickshire College became one of five founder colleges of the Gazelle Colleges Group, a growing group of leading colleges from across the country, committed to developing an entrepreneurial mindset in their students. From just five the Group has now grown to 23 UK Colleges and continues to works with leading entrepreneurs from across the world," said a college spokesperson.
"Her leadership also saw Warwickshire College launch the first UK FE college in China. The China-UK National Skills College was officially unveiled in 2012, cementing a joint venture between two leading vocational colleges from both countries and a Chinese Education Investment Company."
However, the UCU remained critical.
"A successful college is one rooted in the heart of its local community," said Mr Harden. "Ms Cavalli may leave with the warm words from people she met on taxpayer-funded trips to China ringing in her ears, but staff facing redundancy will probably view her tenure as less triumphant."
He added: "We are not convinced that being a founder of the Gazelle Group is a particularly proud boast. A lot of money has gone to the Gazelle Group, but it seems to have just gone towards a promise of 'student outcome enrichment' and 'educational concepts', which have yet to demonstrate much in the real world."
A college spokesperson told FE WEEK: "Regarding severance pay and any international visits, we are unable to comment or provide any further details at this time, however, the college's annual report and financial statement for 2013/2014 will be made public in December."