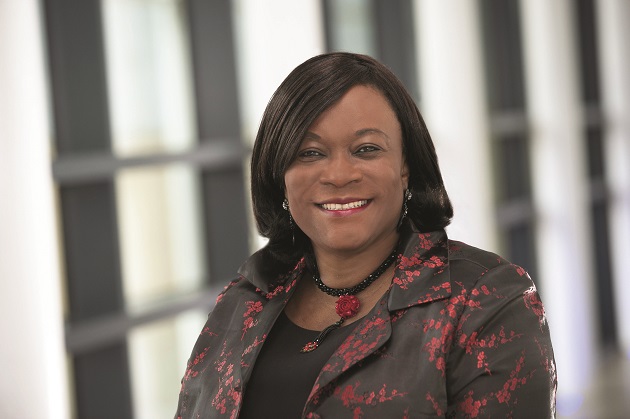 A decision to keep an allegedly positive report about the under-fire Gazelle Colleges Group under-wraps has been questioned by the University and College Union.
Last week, FE Week revealed that the report by the Education and Training Foundation (ETF) would remain private, despite Gazelle Colleges Group chair Stella Mbubaegbu (pictured) having alluded to its positive nature in an expert piece.
A UCU spokesperson said: "Considering the questions being asked publicly and the private mutterings about the Gazelle Group, you might expect them to be tripping over themselves to release any sort of report that paints them in a positive light.
"We are still puzzled why colleges have handed over so much money to Gazelle and how they have benefitted from these considerable investments. Gazelle's corporate speak of 'student outcome enrichment' and 'educational concepts' makes it sound like the cash has been spent on transparent new clothes for an emperor."
The existence of a report by the ETF on Gazelle's leadership development programme came to light in an expert piece written for FE Week, in which Ms Mbubaegbu claimed the report was "supportive".
The piece was written in response to an FE Week story in which the UCU questioned the amount of public money being spent on Gazelle with member colleges having dished out more than £3.5m to the organisation.
However, both the ETF, which recently awarded the Gazelle Foundation a £1m learning technology contract, and Gazelle refused to hand out the allegedly "supportive" report.
A Gazelle spokesperson said it was a "matter for the ETF," while an ETF spokesperson said the report was written for "internal purposes," and she also refused to comment on whether it was indeed supportive.
She said: "The ETF will publish reports from time to time. We also commission research and evaluations for a range of internal purposes, including informing our own procurement and programme design. Internal and external reports are different types of work. This was a report for internal purposes."
The Gazelle spokesperson said: "The report has been seen by Gazelle. We are happy that it is very positive about the benefits of the programme to participants, as well as highlighting areas for improvement, and hopeful that it will help shape the conclusions of the wider ETF work around leadership in the sector."