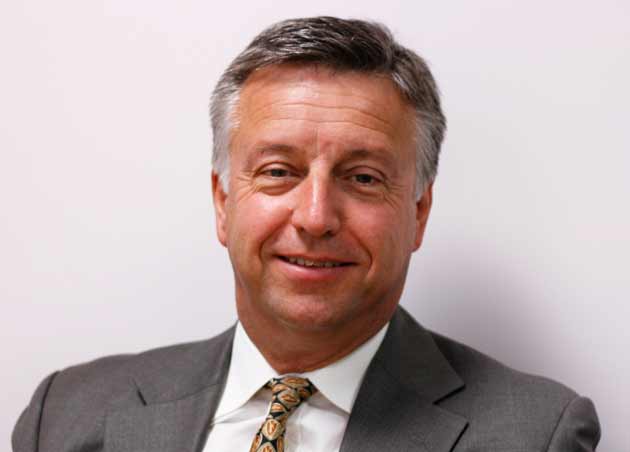 An FE college in London figured among 38 bids to have won government approval to open a free school.
Richmond upon Thames College, the only general FE college applicant, was a partner in its bid to open an 11 to 16 free school in 2017 focusing on creative arts, digital technology, enterprise, engineering and sports training.
Employer partners for the school, which will offer sixth form provision through the college, include Haymarket Media Group and Harlequins Rugby Club.
Free schools are academy-type state-funded schools, from primary to 16, operating outside of local authority control, which anyone can apply to set up.
Graham Willett (pictured), Richmond council's assistant director for education and children's services, who will be a trustee, told FE Week the free school would be built as part of a redevelopment of the college, sharing a new site to be known as the Richmond Enterprise Education Campus.
"We know we will have a shortage of secondary school places in that area from 2017 onwards so we're taking an opportunity to find a placement for the free school in that redevelopment," he said.
"The college is a major partner in the project — it will provide trustees into the governance of the school, but also there'll be the day to day ongoing engagement and they'll be located side by side so there'll be opportunities for working across the boundaries between those two operationally, with lots of sharing."
A Department for Education (DfE) spokesperson said: "Richmond upon Thames College Free School will bring together the worlds of education, business and sport. The Haymarket Media Group will work with the Harlequins rugby club to provide both academic and vocational opportunities for 750 pupils."
It joins Staffordshire College, whose 14 to 16 Rural Enterprise Academy has been open since 2012, and Hadlow College, which opened the 11 to 16 Hadlow Rural Community Free School last year, in having won DfE approval.
With free schools hitting the headlines in the last few years over poor Ofsted results and accusations that they were ideologically driven, principal of South Staffordshire College Graham Morley warned that colleges should be sure the free school model was right for them.
"We endured some opposition but it tended to be from people who were opposed to free schools come what may without finding out what we were about or what we were trying to do," he said.
The Rural Enterprise Academy, which had 83 students when it was rated as good by Ofsted in April, was born out of concerns that the land-based sector which South Staffordshire College catered to could be facing a skills shortage, said Mr Morley.
"I spent a lot of my time talking with industry leaders in the land-based sector and out of these discussions as coming a need in the industry for young people to consider it as a career," he said.
"And we realised we had a building that was surplus to requirements. It wasn't an ideological idea it was simply the best and easiest model for us to do what we wanted it to do, and it has been very successful."
To other principals considering the same route, he said: "First of all determine what need it is that you are looking to meet, and then decide on which vehicle enables you to best meet that need.
"I'm not an advocate for free schools or University Technical Colleges or any other kind of academy, but I do recognise their value in help college to serve needs they previously haven't been able to."
No one from Hadlow College was available for comment.