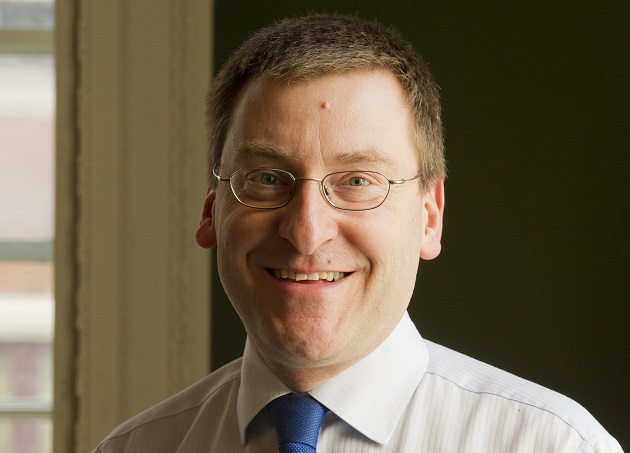 Sixth form college finances will come under a closer watch from the Education Funding Agency (EFA) as "the financial climate gets tougher," the Sixth Form College Commissioner Peter Mucklow (pictured) has told principals and governors.
In a letter to sixth form colleges (pictured below right), Mr Mucklow said a "challenging" year lay ahead for the sector and that  it would therefore be facing a "greater degree of scrutiny" from the EFA.
He said: "Next year will be challenging for many colleges as the financial climate gets tougher.
"This will call for difficult decisions to be made by leaders and managers to ensure that institutions remain in good financial health for 2015/16 and beyond. It will require strong, confident challenge and support from governors on financial matters."
He added: "Your financial plans, due by July 31, are starting to arrive. The EFA will be reviewing them more swiftly and with a greater degree of scrutiny, in line with its responsibilities outlined in Rigour and Responsiveness in Skills. I will be paying close personal attention to these.
"Many sixth form colleges are in strong financial health and have plans to ensure they remain so, or to return to that position. Where, however, you have concerns about future viability you will wish to consider and discuss with your governors different possible future structures or delivery models."
Mr Mucklow, who started in the new post a year ago, said sixth form colleges had had "a year of improved overall inspection performance against higher standards", and added that he had only had to intervene at one college — Yorkshire's Prior Pursglove College after it was branded inadequate by Ofsted.
His comments come as sixth form colleges prepare for a 17.5 per cent cut to the funding rate for full-time 18-year-old learners from September. Under the plan, which is supposed to save the government £150m, colleges will get £4,000 for every 16 and 17-year-old and £3,300 for 18-year-olds.
And the sixth form college sector has long been calling for it to be offered the same VAT rebate available to schools and academies. A London Economics report went as far as to conclude that sixth form colleges were forced to spend up to 35 per cent less per student than academies.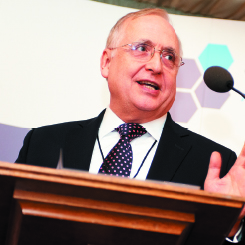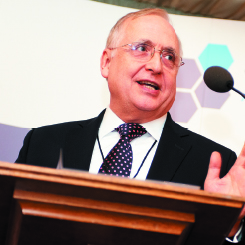 The report, Assessing the value for money in sixth form education, found that on average, academies were able to spend an average of £1,598 more per student than sixth from colleges, due to increased government funding and subsidies.
David Igoe (pictured left), Sixth Form Colleges' Association chief executive, told FE Week: "School, academy and college performance is a matter for the public record and we all have to live with that.
"It's important to remember though that providers are funded differently and the recent London Economics report highlights just how large that funding gap, in terms of available resource per student, really is.  It's a pity Mr Mucklow's letter wasn't able to acknowledge that salient fact."
Mark Bramwell (pictured right), associate director of sixth form colleges for the AoC, said: "I am glad to see the sixth form college commissioner recognises the improvements these institutions have made in the past year.
"He notes that next year will be tougher as the budget cuts start to bite and difficult decisions will have to be made.
"It is important that sixth form colleges' financial plans are strong to help them continue with the important work they do. Added scrutiny and support from the EFA will help colleges to maintain their strong position or to improve where this is necessary.
"AoC's role will be to work with the Commissioner to discuss the information sixth form colleges may need to support governing bodies in further developing realistic financial plans."