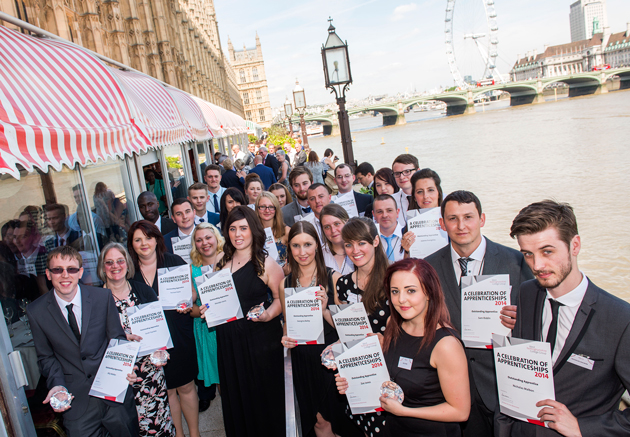 Dozens of high-achieving apprentices from West Nottinghamshire College Group were handed awards at a House of Lords ceremony to celebrate their efforts.
Principal Dame Asha Khemka OBE hosted the 'Celebration of Apprenticeships' event in the Cholmondeley Room, overlooking the River Thames, along with cross-bench peer Baroness Prashar CBE.
The 27 apprentices were handed engraved glass trophies and certificates by Skills Funding Agency director of apprenticeships Sue Husband and Liberal Democrat MP for Burnley Gordon Birtwistle, who is the government's apprenticeship ambassador to business.
Dame Asha said: "It was a privilege to celebrate our star apprentices in the inspirational surroundings of the House of Lords and recognise their individual achievements and contribution to their workplace.
"The event was also an important opportunity for us to thank their employers for investing in new talent."
The winners were selected from the college group's crop of more than 10,400 apprentices in recognition of their talent, dedication and contribution to their workplace.
The event, on Wednesday (July 16), was also attended by the apprentices' families and employers.
Ms Husband said: "This event is powerful evidence that a whole new generation is seeing apprenticeships as a route to a brighter future. The 27 apprentices are part of this skills revolution."
Main pic above: Apprentices on the terrace of the Cholmondely Room at the
House of Lords