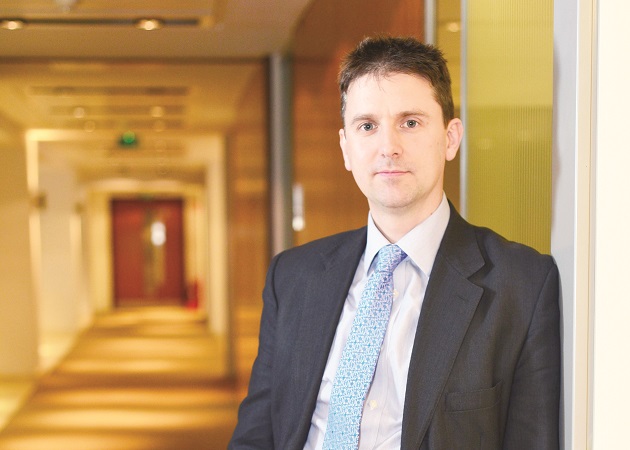 The Education and Training Foundation (ETF) said it was still working out the details of a move to take on members of the Institute for Learning (IfL) after the transfer was approved last night.
The IfL's 33,500 members look set to join the ETF after the vote in favour of closure. The IfL advisory council said yes to the move, and transfer of its assets and legacy to the ETF, yesterday.
An ETF spokesperson told FE Week today that it was still working out how the transfer of IfL members would work, but added: "IfL members will become members of the ETF's practitioner body and continue to receive access to broadly comparable continuing professional development opportunities and professional membership benefits to support them in their professional practice."
The proposal to move to the ETF was announced at the beginning of the month and was triggered by fears the IfL did not have enough cash to keep going. It has seen huge numbers of members desert in the face of increasing membership fees in response to government funding being withdrawn.
Several IfL members expressed concern about what the change could mean for them, including Jayne Stigger, head of maths and science (HE) at North East Surrey College of Technology (Nescot), who wrote on Twitter: "Will IfL continue as before? Same staff, ideals etc? Will there be changes?"
Niamh Sweeney, Association of Teaching and Learning executive member for Cambridgeshire also tweeted about the move, posting: "Can this fit with 'corporate membership' @E_T_Foundation doesn't offer individual membership?"
David Russell (pictured), ETF chief executive, said: "We know that professional status is important to IfL members. Through their association with the ETF in future, IfL members can play a key role in our organisation, in line with our mission to enhance the performance and professionalism of the education and training system.
"But the process is just beginning, following last night's vote, and we are still at the very early stages, so there is nothing else we can say at this stage."
Other Twitter users asked what would happen to members who were currently training towards their qualified teacher learning and skills status (QTLS) and who still needed access to IfL's online learning space REfLECT.
A Q&A post on the IfL website said: "IfL and the ETF have made a commitment to minimise the disruption to any existing cohort on the pathway to professional formation.
"This means that you will be able to complete and share your professional formation workbook with IfL by the October 31 deadline with notification of the outcome being released by December 31, 2014."
It also said that REfLECT and other online resources would continue to be available, although their online location could change.
The handover of IfL's resources is expected to be complete by the autumn.
Mr Russell said: "We know last night's decision was not taken lightly. We will work closely with IfL who have made clear that their priority is to conduct the closure thoroughly and diligently with the interest of their members at heart.
"When the IfL initially suggested this intention on July 1, the ETF started to receive phone calls and emails straight away. It was clear from these early conversations how important professional status is to the IfL members. It underpins their professional identify, informs their career planning and is integral to their effectiveness as practitioners.
"The aims of the ETF are complementary to those of the IfL, and my board and I warmly welcome this opportunity as an excellent strategic fit.  Nor is it a one-way opportunity; taking on the IfL's legacy will help the ETF evolve positively as an organisation in the ways we would like to develop.
"We believe that teaching and training in our sector should be seen as a high status profession, its reputation flowing from high quality outcomes.  Teachers and trainers should be encouraged to exercise professional autonomy and take ownership of their own CPD, in the interests of improved teaching and learning and for the benefit of learners.
"Through their association with the ETF in future, IfL members can play a key role in our organisation, in line with our mission to enhance the performance and professionalism of the education and training system."