Two Worcestershire colleges merging next month are hoping their second attempt at a new name will win the heart of recently-appointed Skills Minister Nick Boles after their first suggestion was branded "aggressive".
Mr Boles's predecessor, Matthew Hancock, rejected the first attempt from Worcester College of Technology and New (North East Worcestershire) College, for 'Worcestershire College' — and Mr Boles will now be considering 'Heart of Worcestershire College' instead.
Conservative MP for Mid-Worcestershire Sir Peter Luff (pictured right) had complained the first suggestion was  "an aggressive act" towards nearby competitor colleges — but he told Worcester News he was happy with the second attempt.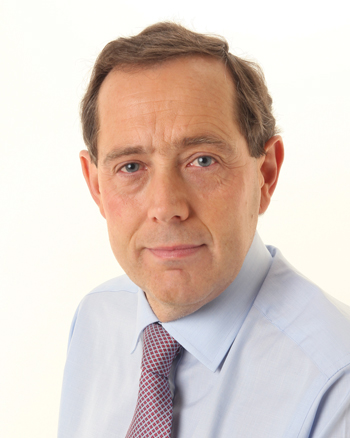 He said: "My point of view has always been about protecting South Worcestershire College. From that perspective I'm content with it — it'll do. Calling it the Heart of Worcestershire College is an entirely different thing from Worcestershire College."
It is understood that the colleges consulted with rival institutions and local MPs over the proposed new name before submitting the application to the Department for Business, Innovation and Skills (BIS).
A spokesperson for both colleges said: "We have submitted the name to BIS and we are waiting approval. We strongly believe that the proposed name of 'Heart of Worcestershire College' captures our future vision and importantly reflects the demographic area that our learners come from.
"We are proud to be able to offer a local solution to education and training within Worcestershire. There are no objections to the proposed name and therefore we hope our application to BIS is successful."
A BIS spokesperson said: "An application has been received and is being considered."
Sir Peter had written a strongly-worded email to college bosses about the colleges' first suggestion.
"I strongly oppose the name 'Worcestershire College' and have made my position very clear to the government," he said.
"Sorry to be negative, but it is a grossly insensitive name when you are not the only FE college in the county, but one of three. South Worcestershire and Pershore [which is situated in Worcestershire, but part of Warwickshire College]… are excellent institutions that would be marginalised by the name chosen.
"This county-wide name for a college that only serves part of the county would make their marketing much more difficult and be confusing to potential students. Indeed, it looks a very aggressive act to me — I urge the governors to think again."
Officials at BIS agreed with Sir Peter, as revealed by FE Week early last month when a spokesperson said: "The request to change the name of North East Worcestershire College to Worcestershire College following the merger with Worcester College of Technology has been declined. All parties have been informed and the decision was taken in line with the department's name-change guidance.
"The guidance states that a corporation name should not be confusing or misleading and as such should not wrongly suggest regional or national pre-eminence, or imply that a college serves a wider or different area than is the case. We are more than happy to consider a new name-change application."
Nobody from South Worcestershire College was available for comment. Warwickshire College, which has a campus in Pershire, Worcestershire, declined to comment.