Lambeth College staff who have been on strike since June 3 over new contracts went back to work today — just two days before the summer break.
The move, which means workers will be entitled to full holiday pay having returned to work before the end of the college year, comes after three days of talks between college principal Mark Silverman (pictured below) and the University and College Union (UCU), which accepted an hour's increase in teaching per week to 36.
However, staff are still refusing to accept a 10-day reduction in annual leave entitlement to 50 days — and the UCU warned further industrial action next year was possible.
A UCU spokesperson said: "We have succeeded in getting management to talk to us despite the principal's initial refusal to do so while we were still out on strike.
"Our action has also led to a small amount of movement on the contracts, and we now believe that further action next year can keep up the pressure and get a better deal."
Mr Silverman has said the terms of the new contract, which was introduced from April 1, were "in line with sector norms," but the UCU  has said it would leave staff with longer working hours, less sick pay and less annual leave.
"I am deeply disappointed that despite three days of negotiations with UCU, the members rejected the proposal taken to them by the full time officers," said Mr Silverman.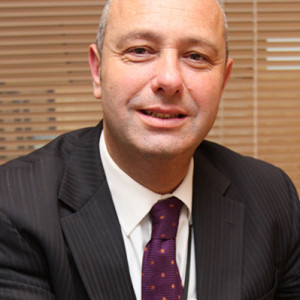 "We are clear that the new contract for new staff will remain in place.  We had moved on to talk about how there might be changes in the contract for existing staff and made very constructive proposals, including the reduction in holiday pay being phased in over a four-year period with staff agreeing to teach an additional one hour per week from September 2015.
"Even these extremely moderate changes have been rejected by the union."
The return to work comes amid UCU claims that Mr Silverman had threatened to axe courses for disabled students and English for Speakers of Other Languages (Esol) if it did not accept the new contract proposals.
He said the courses had been put at risk by the strike, adding that it would be "irresponsible to recruit students if the teachers weren't guaranteed to be there in September".
The UCU, which had been supporting strikers by paying them £50 a-day in lieu of college wages, said the return to work would allow it to "get a fresh mandate" from members for the new academic year, adding that staff had committed to working during the enrolment period "to secure the future of the college".
The UCU spokesperson said: "All efforts were made on the union's part to reach an agreement that would bring the dispute to an end. Unfortunately, management put forward a proposal that shows very little movement on the new contracts."
Mr Silverman has said the contract change was part of the college's recovery plan following financial deficits of £4.1m in 2012/13 and £3.5m this year.
"I am absolutely clear that we have to deliver these changes to be fit for purpose," he said.
"I have thanked the overwhelming majority of staff who have worked extra hard to cover those who chose to go on strike. The strike has achieved absolutely nothing in terms of changing the college's resolve to deliver improved outcomes.
"In the short term, it has caused the setback for some learners, which I deeply regret and which should have been avoided. Union members have simply put themselves before the students. It is as simple as that.
"UCU needs to understand that it is contributing to the potential decline of the college and damaging its future, putting everyone's jobs at risk."