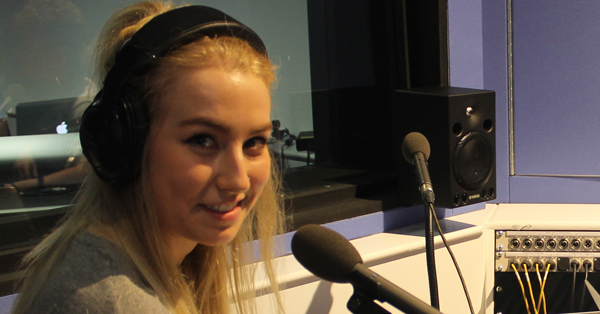 Level two and three creative media students from South Cheshire College showed they were on the right frequency at a community radio station.
Cheslyn Gobey, aged 16, Clarke Johnson, Andrew Blackburn, Jack Such, all 17, Katie Hollinshead, Rob Hemmingway, both 18, Sam Lawrence, 19, and Tom Smallwood, 20, produced and presented two three-hour shows at Cat Community Radio, which broadcasts across Crewe and Nantwich.
One involved discussions of different music genres and the other focused on indie music and featured a preview of upcoming summer festivals.
Cheslyn said: "I was nervous before we started but as soon as we were on air I felt fine.
"This has made me realise how much I want a career in radio."
Media lecturer Lynn Simpson said: "It was a truly fantastic experience for the students to have the opportunity to present their own show in a real-life working radio studio. Each production created a unique and very individual radio experience."
CAP: Media student Katie Hollinshead in the Cat community radio studio.