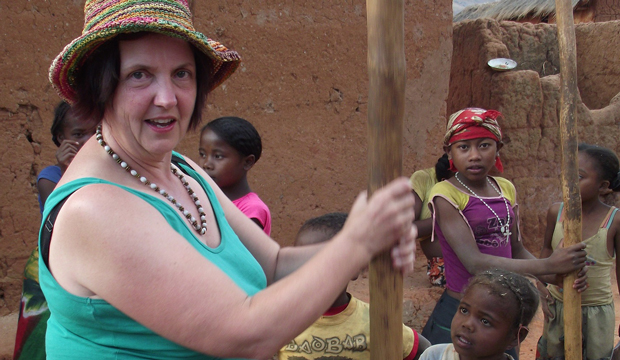 An english teacher from Wigan-based Winstanley College raised more than £3,000 to bring fresh water to a remote village in Madagascar.
Fran Pridham saw how residents from the village of Filemahana faced a five-mile walk to the nearest fresh water well during a holiday in 2012 on the island, situated off the coast of Africa.
After returning home, she spent 10 months raising £3,000 through cake sales, a sponsored diet and other fundraising activities for the Madagascan Development Fund.
The charity used the money to install a well and five connected water pumps around the village, which was up and running by May this year. Ms Pridham has since been sent a video of villagers thanking her for transforming their lives.
She said: "I was deeply touched by the friendship I was shown during in Madagascar.
"I was inspired when, bottled water in hand, I met an old man and his grandson walking five miles back to their village with the water they'd collected. I'm so thrilled by the impact the money has had."
Madame Celestine, MP for Filemahana, said: "The new system is a dream come true. I cannot find words adequate to express our appreciation for this life-changing project."
Main Picture:  English teacher Fran Pridham pounds grain with villagers in Filemahana during her holiday to Madagascar.
Insert: The villagers hold-up a banner thanking Ms Pridham for raising the money for their new fresh water system.