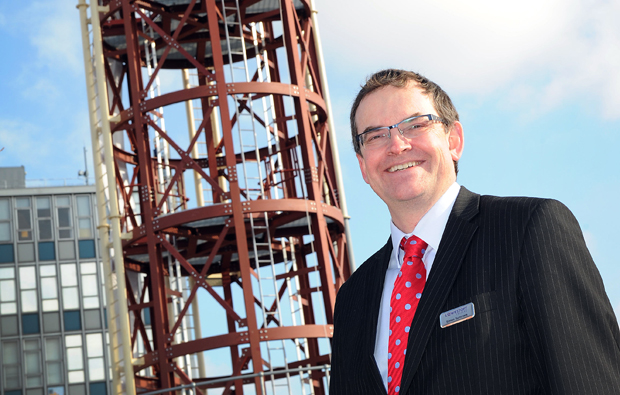 The principal and two deputies at Lowestoft College have taken leaves of absence after a consultant reported the college was not making improvements fast enough.
The 4,000-learner college in East Anglia was given a grade three "requires improvement" rating by Ofsted last June, but the college has now announced that principal Simon Summers (pictured above) and vice-principals Phillip Belden and Teresa Miller are on leave and linked the change with the improvement process.
Speaking to the Eastern Daily Press, college corporation chairman Richard Perkins said: "A report by an Her Majesties Inspectorate consultant employed by the college to observe improvements since our last inspection in June 2013 indicated that recommended improvements were not being made fast enough for the college to achieve its goal of good, grade two, in its next inspection.
"We are undertaking a process to address these issues and bring about the positive changes in the quality of teaching, learning, leadership and management we need to ensure the long-term future of the college.
"To reach our target of grade two of good we need to drive up quality and take active steps to help us towards that goal.
"The college plays a major part in the life of Lowestoft, Waveney and the wider community, and it is essential that we provide the high level of education and training that our students and their families deserve.
"Our focus is on ensuring the long-term strategic future of the college, which we believe has the potential to be a beacon of excellence in the sector."
Mr Perkins also said the college had been supported by Ofsted and the Association of Colleges and had consulted the Skills Funding Agency.