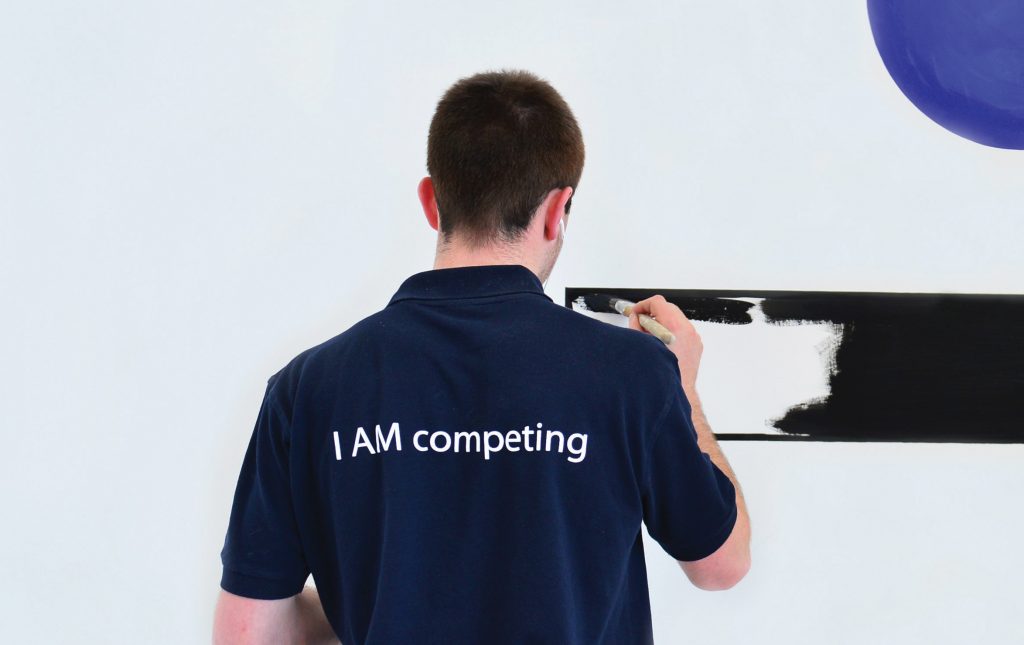 England's hopes for the World Cup glory in Brazil may have been dashed, but the hunt for young people to do the UK proud at WorldSkills in São Paulo next year is well under way.
A WorldSkills UK squad selection event took place in Belfast last week, with 160 young people competing across 37 skills — and FE Week went along to find out what it takes to be among the best.
The three days of competition, hosted by Northern Regional College, Belfast Metropolitan College and College of Agriculture, Food and Rural Enterprise, kicked off on Monday, June 23.
As well as technical skill and an ability to cope under pressure, the competitors have to have the potential for development, as getting in to the squad means 11 months of intensive training before the final team to go to Brazil is announced.
"The standard expected at squad selection is a step up from the regional competitions," said WorldSkills UK stonemasonry judge Marc Pate, a production manager at Wells Cathedral Stonemasons in Somerset.
"When they get to WorldSkills, it'll be even higher again, and the marks that win a medal will be in the 95th percentile and above, so they've got to be really hitting almost perfection."
As a former competitor himself, Marc can appreciate what involvement in WorldSkills can do, even for those who do not progress past the squad stage.
"It's hugely confidence building," said the former student of Northamptonshire's Moulton College.
"Both professionally and personally — you're able to work at great speed, which employers love, and it's almost a platform for further development because it gives you that feeling of 'OK, I've done this, what can I do next?'"
The competition can have a positive effect on teachers as well, according to WorldSkills UK confectionery training manager Yolande Stanley who also lectures at Westminster Kingsway College.
"It keeps me up to the top of the grade just by watching other people, even watching competitors and what they're drawing from their mentors – it's CPD [continuing professional development] on a massive scale," she said.
It's the first time squad selection has been held outside of England, and Northern Ireland's Employment and Learning Minister, Stephen Farry, was in hand to welcome competitors.
He told FE Week: "We're very pleased squad selection is happening in Northern Ireland and we wish competitors every success.
"They've been very successful to get to this stage already and not everybody will be chosen to go on to the squad. But for those who will be, we are confident that the UK team will put in a great performance."
The UK squad for WorldSkills São Paulo, which takes place from August 11 to 15 next year, will be announced on July 7 — so check the FE Week website to find out who made the cut.
Main pic: Brendan Magee, aged 20, painting and decorating