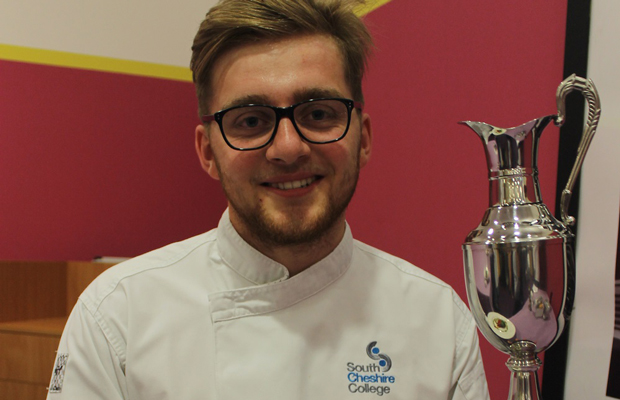 Hospitality learner Sam Self turned up the heat on his competitors to secure the title of college Masterchef.
More than 30 level two and three hospitality and catering students took part in the competitioin at South Cheshire College.
Level three student Sam, aged 19, won the final cook-off after serving Besugo A La Riojana to hospitality and catering lecturer Mike Finney and professional chef Kevin Snell.
The dish was sea bream fillets in fresh pesto, served on a potato rosti with a Spanish-inspired tomato, pepper and Iberian chorizo sauce. Sam said: "I was thrilled to win. This competition was a great learning curve."
Chef lecturer Shane Guilford said: "All the students who took part did themselves proud."
Cap: Hospitality student Sam Self