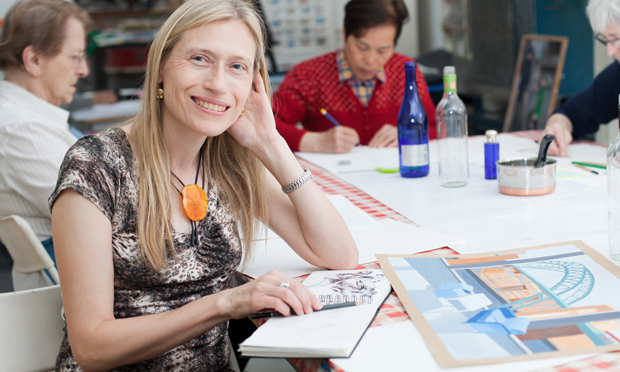 Westminster Kingsway College student Lisa Webb had her painting displayed in an exhibition of works of art inspired by London's Victoria & Albert (V&A) Museum.
There were more than 440 entries for a competition launched in October which challenged new artists to create works inspired by the world-famous museum of art and design.
Lisa, aged 49, who attends a part-time drawing and painting adult course at the college, submitted an acrylic painting inspired by a marble sculpture of Diana the Huntress by Joseph Nollekens currently on display at V&A.
The work was created in 1778, which shows the Roman goddess of hunting, was the first freestanding sculpture of a mythological subject by a British artist.
Lisa said: "I was really delighted that my painting was selected. I love going to my art class as you are inspired by each other and get to see others' work."
Lisa's painting was one of 110 entries chosen by V&A curators for the exhibition at London's Morley Gallery.
Cap: Westminster Kingsway College drawing and painting student Lisa Webb.