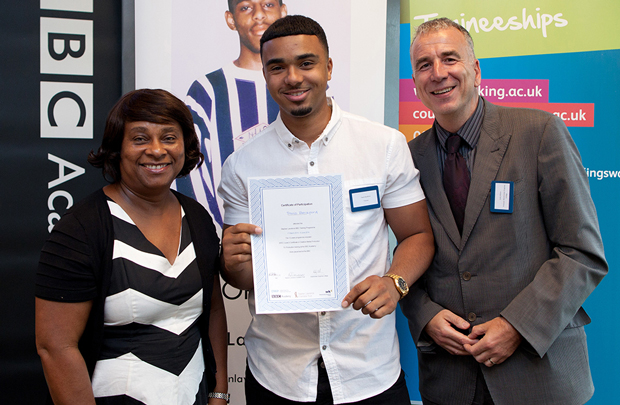 Young people from ethnic minority backgrounds graduated from a media training course which honours the memory of murdered teenager Stephen Lawrence.
The 11 learners, who are aged 19 to 24 years old, spent six weeks studying for a BTec level two certificate in creative media production at Westminster Kingsway College and another six weeks working behind the scenes on BBC TV programmes such as The One Show.
The training programme, launched with the Stephen Lawrence Charitable Trust, helps young people with no previous experience of the industry secure entry level jobs in TV and the wider media.
One of the graduates Travis Beckford, aged 21, said: "I was referred to the programme by a prison rehabilitation programme and it is one of the best things to happen to me."
The Stephen Lawrence Charitable Trust, which helps boost the life chances of disadvantaged young people, was launched following the murder of the 18-year-old in a racist attack in 1993.
The presentation ceremony in Deptford was attended by his mother Baroness Lawrence.
Cap: Baroness Lawrence, learner Travis Beckford, and Westminster Kingsway College principal Andy Wilson at the presentation ceremony.