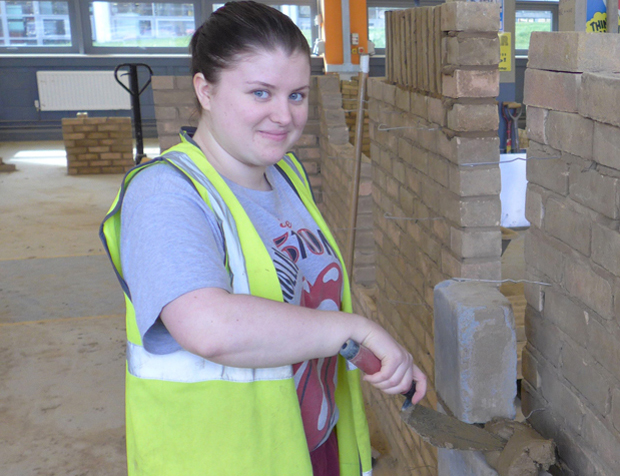 The first female student from MidKent College to pass a level two bricklaying course hopes she is laying foundations for more women to enter the trade.
Caitlin Newton, aged 17, completed the course two weeks ago and was given the college's bricklaying student of the year award in January.
Caitlin, whose 58-year-old father Steve Newton is a bricklayer, was also the first female student to complete a level one bricklaying course in June last year.
She said: "I was originally planning to do A-levels after my GCSEs, but decided I wanted something different. My female friends didn't believe me when I told them I'd signed up for bricklaying, but they're proud of me now.
"I can't see any reason why more women shouldn't do it."
Kaitlin hopes the bricklaying qualifications will help her follow other career paths.
She said: "I did two weeks work experience with architecture firm Kent Drawing.
"They showed me how they design houses and bungalows on the computer and I'm really interested in that.
"I would also consider going into landscape gardening. I could build some interesting walls for the gardens."
Cap: Bricklaying first Caitlin Newton