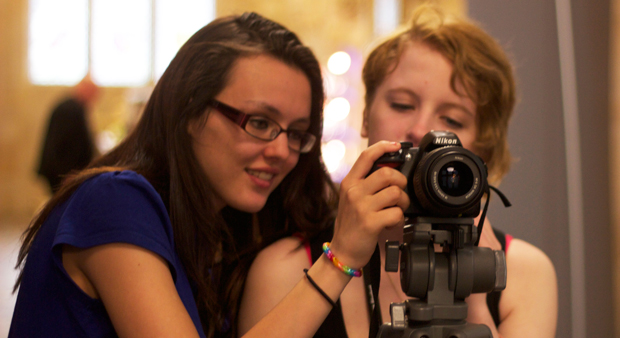 Students from Hopwood Hall College were official photographers as Rochdale's new Mayor Carol Wardle accepted her chains of office.
The college has close links with Rochdale Council and Ms Wardle herself asked if students could take photos of the Mayor-making ceremony at Rochdale Town Hall.
Course tutor Darren Comer selected three first year students studying for an extended diploma in creative media production who had shown a particular interest in photography.
As well as taking snaps of the Mayor, Catherine Lynch and Chloe Helm, both aged 17, and Chanelle Catlow, 16, also photographed and sold prints of the images to guests.
Catherine said: "With the logistics of working with such a large of group of people, and with such time restraints, I found it a very challenging, yet very rewarding experience."
Sales of photos taken of guests raised £200 for the Mayor's chosen local charitable causes Springhill Hospital, The Moorlands Children's Home and Heywood Youth Link.
Chloe said: "This opportunity has broadened my knowledge and understanding of working on projects outside of the classroom environment."
Cap: Catherine Lynch and Chloe Helm.