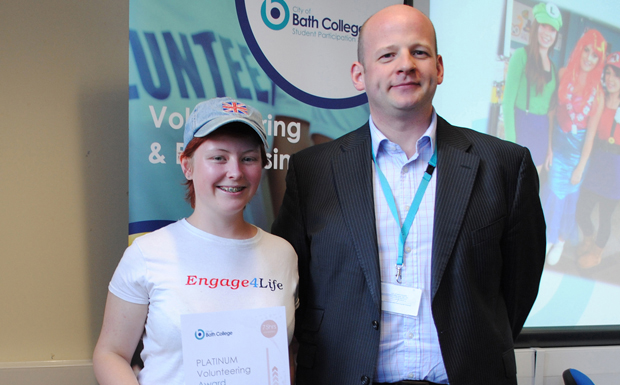 Level two electrical engineering student Bethany Tavener was awarded for dedicating almost 150 hours to voluntary work.
City of Bath College principal Matt Atkinson handed out awards to 711 students who carried out voluntary work over the last year.
Among them were 18 students who spent 75 or more hours supporting good causes, with 18-year-old Bethany receiving special recognition for notching-up more time than anyone else.
She spent much of her 147 hours at Riverside Youth Centre, in Bath, helping to organise activities ranging from sport to cooking.
She said: "Volunteering is very rewarding.
"It also looks great on your CV as it shows you don't just do what you are told to do, you do that little bit extra."
Cap: Student Bethany Tavener is presented with a certificate by City of Bath College principal Matt Atkinson