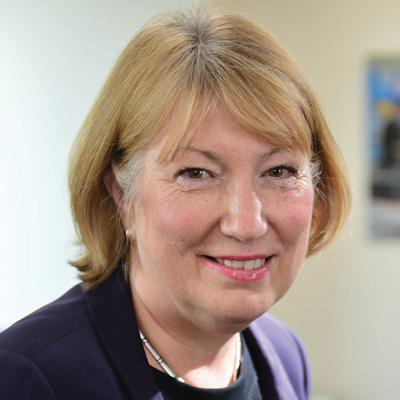 Ofsted is to ditch graded lesson observations in an FE and skills in a pilot following a University College Union (UCU) report that raised "serious questions about the fitness for purpose" of the practice.
The education watchdog will, from September, be trying out inspections in the sector with no grading of teaching in individual sessions.
The move will have been welcomed by the UCU whose report, Developing a National Framework for the Effective Use of Lesson Observation in FE, came out on Wednesday (June 11).
It said: "This report raises serious questions about the fitness for purpose of prevailing observation assessment systems in FE."
Author Dr Matt O'Leary, principal lecturer in post-compulsory education at the University of Wolverhampton, said: "Attempts to measure the professional capabilities of practitioners through the lens of graded lesson observations are a pointless exercise based on a pseudo-scientific approach to teacher assessment.
"The sooner we put an end to this pernicious practice, the better the sector will be for it."
He added: "A root and branch reform of the way in which observation is conceptualised and engaged with as a form of educational intervention is what is required."
Ofsted's FE and skills director Lorna Fitzjohn  (pictured) revealed via Twitter on Monday, June 9, that its graded lesson observations in FE and Skills could be ending for good.
She tweeted: "Ofsted is to pilot FE and skills inspections without grading teaching in individual sessions."
A spokesperson for the education watchdog later told FE Week: "Our prime concern is with assessing and improving the quality of teaching and learning that learners receive.
"Lesson observation is one of the key means by which inspectors can assess the quality of teaching and learning.
"We are always looking at ways we might improve the inspection process and we propose to pilot how Ofsted may inspect without grading individual lessons as part of a consultative pilot in the autumn term."
But colleges also the practice themselves and Marc Whitworth, acting director of employment policy and services at the Association of Colleges, said: "Evidence from our work with members suggests that individually graded lessons can be useful in assessing the quality of teaching and learning for students.
"Receiving feedback on a number of occasions across the year is also an important part of assessment, which is required to help teachers improve their skills.
"However, uniform approaches to lesson observations, which prescribe what colleges should do to observe teaching and learning, are not appropriate nor helpful to support the ongoing commitment to students."