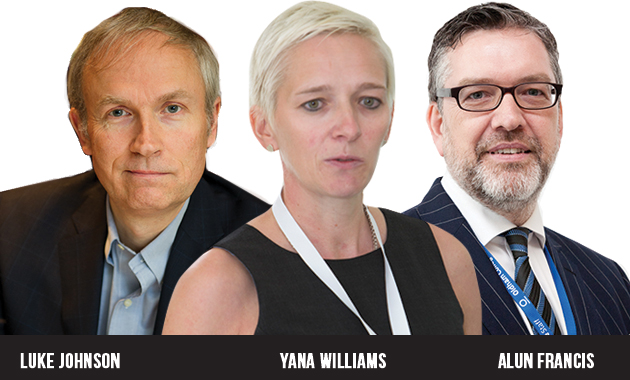 The first two Career Colleges have been announced, while plans for at least a further 10 next year — including four from Birmingham Metropolitan College (BMet) — were also revealed.
Hugh Baird College, in Bootle, Merseyside, and Oldham College were both granted licenses from the Career Colleges Trust to open in September.
They will run the 14 to 19 colleges specialising in hospitality and catering, and creative and digital arts, respectively.
Career Colleges Trust chair Luke Johnson, said: "The Career Colleges at Hugh Baird and Oldham represent very different industries.
"Not only does this demonstrate the diverse nature of our innovative educational concept, but it highlights the different employer/industry requirements in various areas. Career Colleges are, quite rightly, led by employer demand."
Hugh Baird College principal Yana Williams said: "The visitor economy has been identified by the Liverpool City Region Local Enterprise Partnership as a key growth area with a range of employment opportunities for our learners.
"By focussing our Career College on the hospitality and catering industry, we are confident that we will help to ensure that employers' needs are fulfilled in future years with highly skilled, work ready individuals with a clear understanding of the sector and employer expectations."
Oldham College principal Alun Francis said: "We are thrilled at the response we have had from Greater Manchester employers working in the digital and creative sector, and strongly believe that this initiative will play an important part in regenerating Oldham."
Meanwhile, a trust spokesperson revealed hopes that a further 10 Career Colleges could open next year.
Four were planned by BMet — with proposed specialism in health and medical, engineering/electronics, creative arts/media and professional services — and one by City of Oxford College, part of the Activate Learning group of colleges, specialising in construction. Five other colleges were said to be working towards approval and hoped to open next year, but were not identified by the trust.
Andrew Cleaves, BMet principal, said: "Our Career Colleges, which will open in September 2015, will focus on providing young people with the skills they need to meet the exciting wide range of job opportunities opening up in Birmingham and the wider region.
"With the creation of HS2, major M42 corridor developments and the resurgence in manufacturing coupled with developments in new sectors such as life sciences and digital, there will be over 40,000 new jobs created in the next decade.  Projects such as the Library of Birmingham, Birmingham Airport, the Translational Medicine Institute, New Street Station redevelopment, new Dental Hospital and the BBC Academy are all providing opportunities for employment."
Lee Nicholls, executive director curriculum, standards and academies at Activate Learning, said: "We are delighted to be at the forefront of developing this exciting new concept in education. The Career College model recognises that our young people need more opportunities to develop the technical skills that will help them to secure employment."
A Career College spokesperson said there was no minimum or set fee for licenses and that a figure of £150k had been rejected after consultation with prospective Career Colleges last year.
"We have developed a bespoke service, tailored to the needs of each individual Career College," they said.
However, trust chief executive Ruth Gilbert said fees would apply and that, "some may be higher than £150k, while others may be considerably lower".
See edition 106 of FE Week (dated Monday, June 16) for more on the announcement of the first round of Career Colleges.