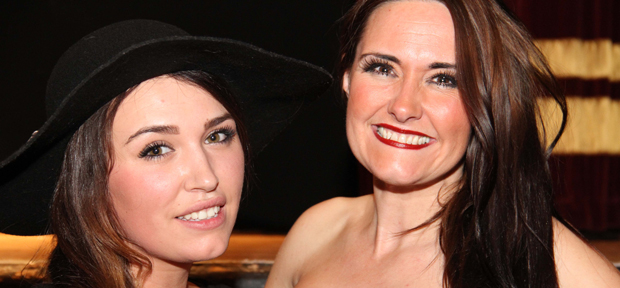 A student whose hearing disability persuaded her to choose fashion over French is Cleveland College of Art & Design's graduate of the year.
Charlotte Elise Walters, aged 22, was presented with the award at the college's annual fashion show by former student and lingerie designer Michelle Taylor.
She said: "I couldn't really do French because I was born deaf in one ear so opted for textiles.
"Studying at the college has been an inspiration, as you get really fantastic support from tutors.
"My dream now is to develop my menswear label Point. I love menswear as there is so much opportunity to develop the clothes with pockets and gadgets."
Ms Taylor completed a BTec national diploma in art and design course at the college in 1993 and worked as a designer for Selfridges, Top Shop and Playboy before launching vintage luxury lingerie label Tallulah Love in 2010.
Picture caption: Graduate of the year Charlotte Elise Walters with Tallulah Love