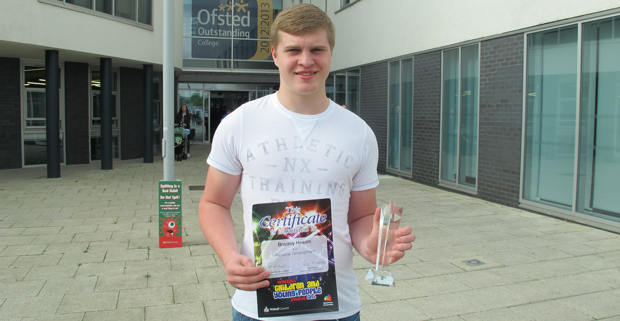 A campaigning student with Asperger's syndrome has been presented with an award at a ceremony which recognises the most inspirational young people in Walsall.
Bradley Hesom, aged 17, who is studying level one hospitality and catering at Walsall College, received the personal development award at the third annual Walsall Young People Awards.
Despite having Asperger's syndrome, Bradley has led campaigns at the college to stop bullying and discourage students from taking out payday loans.
He is also a student governor and vice-president of the Students' Union. The roles required him to liase with community leaders on behalf of the college during a Holocaust
Memorial Day event at the campus in April.
He said: "I really enjoy my role at Walsall College and was shocked to win the award. It will have pride of place on my mantlepiece at home." Colin Sherlock, student engagement and enrichment officer, said: "Bradley has Asperger's syndrome and actively aims to increase awareness of the fact that it doesn't stop him leading an
extraordinary life and making the most of every opportunity."
Picture caption: Bradley Hesom shows off his award outside Walsall College