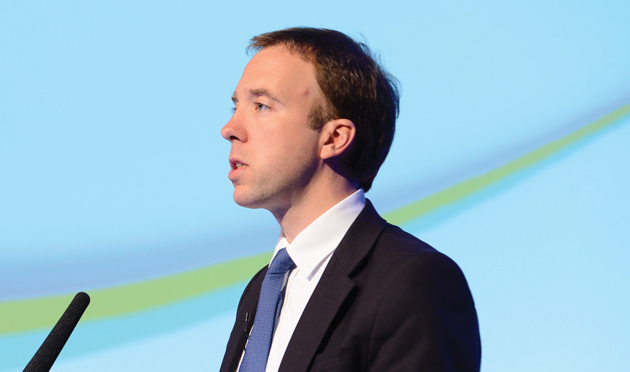 Skills Minister Matthew Hancock has revealed that he would "take steps" to stop any provider delivering traineeships in less than six week after a revision to official guidance left it technically possible to run a programme in just under half that time.
The revamp to the rules last month removed the minimum duration to the programme as a whole, which had been six weeks, but did specify that the work placement element of a traineeship was expected to take "between 100-240 hours".
A learner who already had their English and maths GCSEs, and so would not require further tuition on this second element of a traineeship, would therefore only need to complete the work preparation part of the programme — and FE Week found at least one level two qualification for this element of the programme that could be completed in six hours.
The total number of hours, including 13 work experience days of eight hours plus the six-hour qualification, could therefore work out to 110 — or 14 days/three weeks — as a minimum.
Nevertheless, Mr Hancock told FE Week that he wanted the old six-week overall minimum duration to still be recognised despite its removal from the guidance, and that he would act where a traineeship was being delivered in less than that.
"I would fully expect the minimum to remain at six weeks as now," he said.
He added: "We are very clear that one of the reasons we kept traineeship eligibility to outstanding and good providers is to ensure that the provision is high-quality, and that gaming of the rules in that way I am not expecting to happen and I will take steps if I see it."
The revision to traineeship guidance came in a paper from the Department for Business, Innovation and Skills and the Department for Education.
It led to concerns that although the new rules might lead to greater take-up of the programme after just 3,300 starts in the six months following its launch in August last year, it could also lead to a drop in standards with, potentially, such a small timeframe.
Former Shadow Skills minister Gordon Marsden said: "The issue is about whether this relaxation is being driven by the disappointing numbers of people who have taken traineeships.
"There should be a discussion about the 100 to 240-hour requirement, but it should not be crammed artificially into a small period of time simply to try to boost the government's figures."
A spokesperson for the Department for Business, Innovation and Skills said: "If we found that a provider was trying to deliver all three elements of a traineeship in three weeks, the Education Funding Agency and the Skills Funding Agency would use their contract management processes to investigate and take action where necessary."