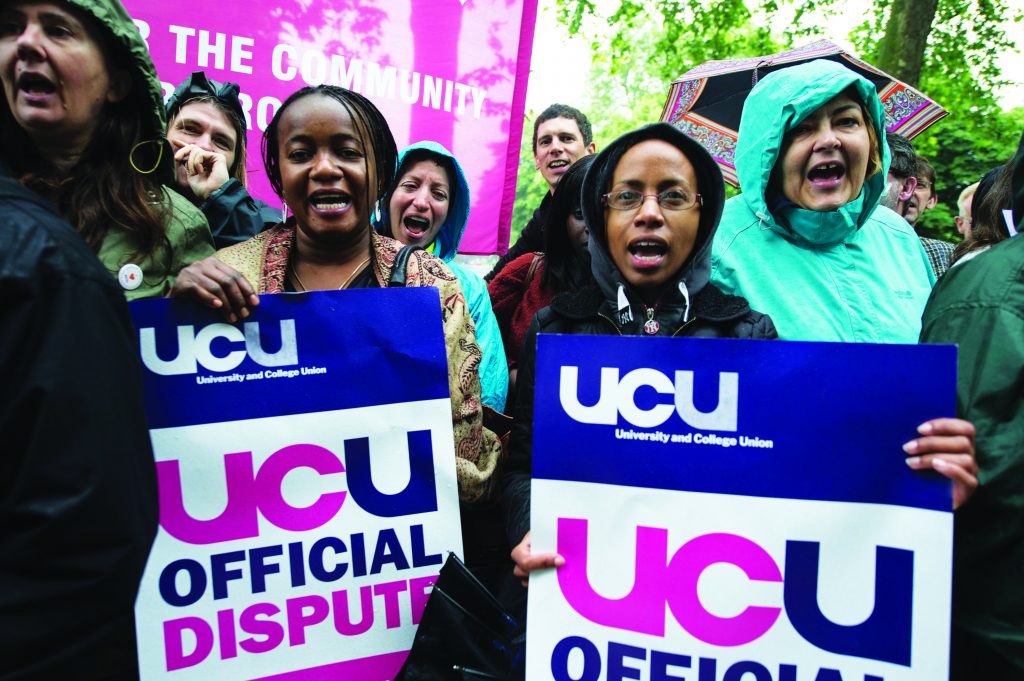 Strike-hit Lambeth College was expected to be heading into week two of industrial action with staff having walked out in a row over contracts for new staff.
The indefinite strike action by members of the University and College Union (UCU) began on Tuesday (June 3), and was set to head into its second week at the time of going to press, with picket lines forming every morning at the college's sites in Brixton, Clapham and Vauxhall.
Talks between governors and the staff threatening to strike did nothing to avert the industrial action sparked by the introduction of new contracts for new staff, which the union said would leave them with longer hours, fewer holidays and less sick pay.
Lambeth College principal Mark Silverman said: "Governors met with staff who are UCU members but it doesn't seem to have had an effect."
He added: "Our door is open for discussions."
However, UCU regional official Una O'Brien said: "We want to negotiate with the college and get this dispute sorted out. Unfortunately the college is refusing to do so.
"The college made no effort to engage with our members on the key issue of the dispute [at the meeting].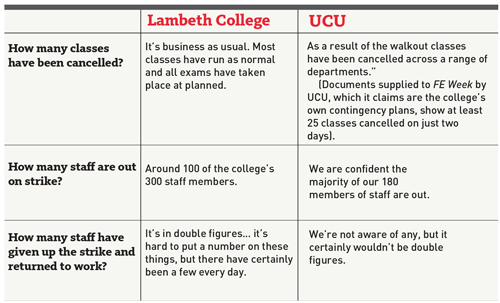 "We have offered to suspend our action to allow negotiations to happen if the college will suspend the new contracts."
The two sides disagree on how much disruption the strikes have caused, with the college claiming "it's business as usual" while the UCU claim around 180 staff members had been on strike.
The union has also shown FE Week documents, which it claims are the college's own contingency plans, showing that at least 25 classes had been cancelled on the second and third day of the strike alone.
The new contracts, which will affect all staff starting at the college from April 1, 2014, offer 50 days a year annual leave — 10 days less than that given to existing staff.
Mr Silverman said the contract change was part of the college's recovery plan following financial deficits of £4.1m in 2012/13 and £3.5m in 2013/14.
He added that the contract changes were "in line with sector norms".
However, a UCU spokesperson said: "The changes would leave new starters at the colleges working longer hours than all but three of London's 38 further education colleges."
Main pic: UCU members at Lambeth College on indefinite strike