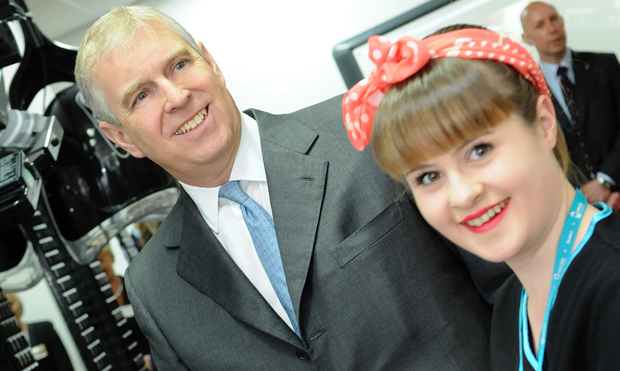 Prince Andrew said he had been encouraging young people to start an apprenticeship rather than go to university during a visit to Kirklees College.
The prince officially opened the college's new £74m Huddersfield Centre, which contains nine floors of classrooms and workshops, a gym, training kitchens and restaurant, hair and beauty salons, and a mock air cabin simulator. He told guests he had been "trying to encourage young people to take up the skills challenge by perhaps considering an apprenticeship rather than going to university, at least in the first stage, because having gone to university you come out and then you need to be trained."
He added: "By going the other way about it you've actually got the training and the skill and then you add the education on top.
"It doesn't really matter which way round you do it,
"But in many respects this country is better set to be able to do it the apprenticeship way first because of the excellence of our FE."
Picture Caption: From left: Prince Andrew meets level one hairdressing student Shannon Gardner, aged 17, in the college's new Huddersfield Centre