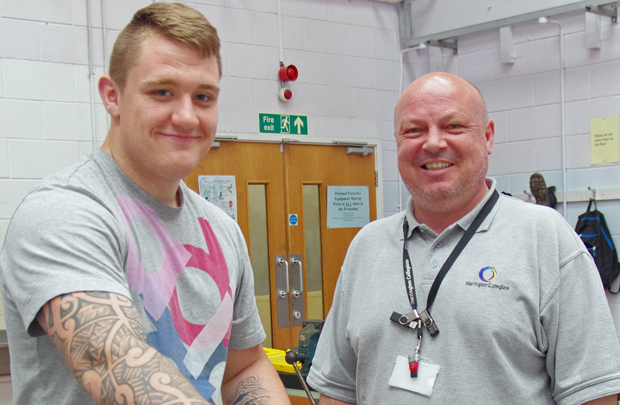 Level one Warrington Collegiate plumbing student Jack Sherratt has been selected for the England colleges' rugby league squad.
The prop forward, who has also been nominated for the college's plumbing student of the year award, caught the national selectors' eye while playing for the North West and Cumbria colleges' representative team. The 19-year-old trained with the national squad for the first time on May 28 and is set to feature in a tour of Belgium next month.
Jack, who is also a key member of his college's rugby team, said: "It's a huge honour to have been selected to play for England."
Jack's tutor, Jon Brown, lecturer in plumbing and gas, said: "This is fantastic news. Jack is an exceptional student who has worked hard to ensure that his college work is at the same standard as his sport."
Steve McCormack, lecturer in rugby league, said: "It's an amazing experience to play at such a high level. Jack is certainly a talent to watch."
Picture Caption: Jack Sherratt with plumbing tutor Jon Brown.