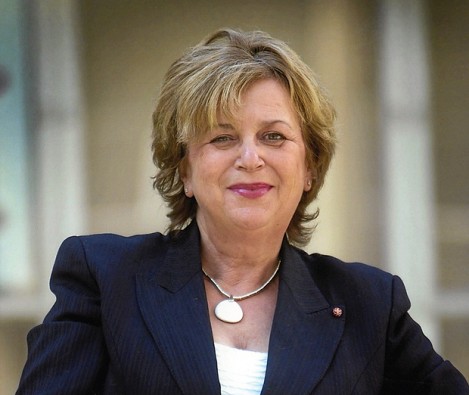 Young people want more hands-on experience in deciding what career path they should take, according to new research from the Association of Colleges (AoC).
Students aged 11 to 16 who took part in workshops run by AoC and The Skills Show called for access to more detailed guidance and more opportunity take part in Have-A-Go sessions, to find out what a job actually involves.
Michele Sutton (pictured), AoC president, said: "Young people are calling for a more experiential model of careers guidance and want more work experience and Have-A-Go sessions which help them get a better grasp of what roles in, say, engineering or IT really involve.
"They're also telling us that they need more practical guidance about how to go about researching jobs they're interested in, and the steps they need to take.
"Children turn to their parents and teachers in the first instance and it's our responsibility as adults to become better informed about the local jobs market to be able to offer more relevant, realistic and timely advice."
The research comes less than a fortnight after Skills Minister Matthew Hancock and a host of other key figures spoke of their view of England's careers guidance system in the  FE Week supplement Where is Careers Advice going?
Schools were given the statutory responsibility to provide independent and impartial careers advice for their pupils in 2011, when the local authority-run careers service Connexions was replaced with the National Careers Service, which offers most of its guidance on the phone or online.
Ross Maloney (pictured right), chief executive of Find a Future — the organisation that delivers The Skills Show and The Skills Show Experience — said: "We believe that experiential activities backed up with proper advice are the best combination with which to communicate careers opportunities to young people.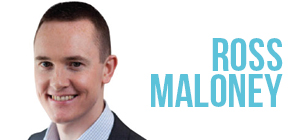 "This new research reinforces that understanding. 'Learning by doing' is a concept that we are very much committed to — it has more impact than traditional classroom learning methods and, through our range of products, we welcome the opportunity to provide more hands-on opportunities to help young people discover what they enjoy and what they are good at."
The report released with the workshop results recommended that all young people should be exposed to the world of work through Have-a-go sessions and longer term work experience, and called for more direction and structure to be added to careers guidance sessions.
"Colleges, other learning providers and, importantly, employers are ideally placed to involve and engage with young people at a local level to assist them on their journey into the world of work," said Mr Maloney.
"As we have seen with our ongoing nationwide programme of Skills Show Experience events, which gives employers direct access to the diversity of talent they need, the impact that this type of activity can have is significant.
"Not only do young people find their motivation and passion for the world of work through hands-on experiences, but employers can identify and nurture the future talent which will enable their businesses to flourish and our nation to prosper."
And the AoC's workshop students told researchers they wanted more face-to-face advice and to hear from role models not much older than themselves.
Although in total only 18 young people, six parents, seven teachers and 16 careers advisers took part in the workshops, held at Barking and Dagenham College, Middlesbrough and Weymouth Colleges, the results echoed the findings of AoC research carried out online and published in February.
The online survey found that of the 2,001 young people who took part, less than half (49 per cent) felt they were "well-informed about what jobs are available", and only 27 per cent said they would turn to a professional careers councillor for advice, with most relying on parents or guardians (70 per cent) or teachers (57 per cent).
Adrian Prandle, policy adviser at the Association of Teachers and Lecturers, said:"It is no surprise that young people are dissatisfied with the level and type of careers support they receive.
"The government was absolutely reckless, especially in a period of high youth unemployment, to scrap the careers service without providing a proper replacement.
"We agree that the solution is collaborative, and partnerships between schools, colleges, employers, Job Centre Plus and others, must be widespread.
"The continuing professional development which fuels the effectiveness of careers education, information, advice and guidance [CEIAG)] is crucial.
"Change is now urgent — the government has a moral obligation to properly fund CEIAG that is accessible to all young people."