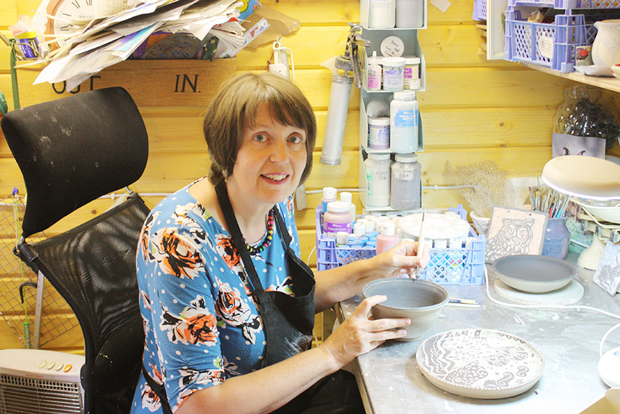 Having been picked from thousands of applicants to appear on Channel Four show Monty Don's Real Craft, it's clear there's something special about 53-year-old Mandy Dodd. And despite her constant battle with multiple sclerosis, the Bracknell and Wokingham College A-level ceramics student is also aiming for top grades this summer, writes Christy Cooney.
Coursework commitments failed to stop impressive adult learner Mandy Dodd making her television debut this month.
But putting in time and effort is nothing new for the 53-year-old who — despite her own multiple sclerosis (MS) diagnosis a decade ago — cared for her son Matthew, who had Asperger's syndrome, until his death in 2010 at the age of 18. She also looked after her severely disabled mother, Dawn Keating, now aged 92.
Mandy, who has a further son and daughter, made it through from a pool of 7,000 applicants to appear on Channel Four show Monty Don's Real Craft.
It aired on Channel Four on May 12 having been filmed late last year — while Mandy could have been busy with her Bracknell and Wokingham College coursework.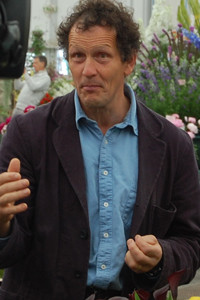 The show involved making two large and ornate planters under the instruction of Jim Keeling, one of the best potters in the country.
"Jim was able to give me techniques to help me with my disability when I'm working with heavy blocks of clay," Mandy, from Woodley, near Reading, told
FE Week.
"That project was really a lot of pressure, but I learned the most from that one. I've got my pots in the garden and I'm chuffed to bits.
"The whole team there was so nice and Monty was a real gentleman."
Mandy's creativity first flourished while at school when she was enlisted to design scenery for a school production of Oliver!
She then designed sets for musical theatre having left school before moving into puppet-making.
"Our local amateur dramatics society couldn't put on a pantomime one year because they didn't have enough actors, so I made the actors for them," she said.
Mandy went on to work with charities for people with special educational needs.
But after Mandy was diagnosed with MS, making puppets became increasingly difficult, and when son Matthew died unexpectedly of a chest virus, she gave up the craft overnight.
"My love of art was cast aside," she said.
"I also undertook caring for my severely disabled mother after she had three major strokes, until this became too much for me due to my own health issues."
But then a friend recommended a series of ceramics taster sessions at Bracknell and Wokingham College.
"When I attended the first session I was immediately struck by the enthusiasm of Mark Whitaker, the course tutor, for all things clay," she said.
She enrolled on a ceramics A-level at the college, and is now in her second year.
"Working with clay has acted as a therapy for my multiple sclerosis and my grief. At times it has been a lifeline," said Mandy.
Mr Whitaker said: "It has been gratifying to see the progress that Mandy has made over the years. "This is what teaching and adult education is all about, helping people to discover their passions and make positive changes in their own lives."
Picture caption: Mandy Dodd with one of her bowls