The number of young people not in education, employment or training (Neet) fell in the first three months of 2014 — but England is still playing catch-up to its European neighbours, a thinktank has warned.
Official figures out today show that 13.5 per cent (975,000) of England's 16 to 24-year-olds were considered Neet for January to March — down from 14.4 per cent (1.036m) the previous three months.
But the Institute for Public Policy Research (IPPR) has pointed to figures from Eurostat, which show England compares unfavorably to countries like Austria, where 7.1 per cent of 15 to 24-year-olds are Neet, and The Netherlands, where the figure is 5.1 per cent.
Tony Dolphin (pictured), chief economist at the IPPR, said: "The latest fall in the number of young people who were not in education, employment or training is welcome, but at 975,000 it remains too high.
"The proportion of young people who are Neet is more than twice as high in the UK as in the European countries with the lowest rates.
"If the economic recovery is sustained, the number of Neets in the UK will fall further, but without action from the government it will remain at an unacceptably high level.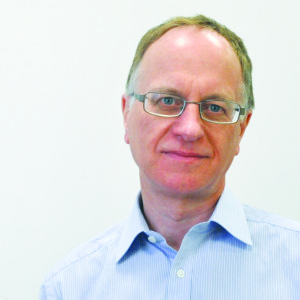 "A comparison of the experience of young people entering the labour market across Europe shows that a strong workplace-based vocational education and training system with a high degree of employer involvement is the key factor in producing a low Neet rate.
"To move towards such a system in the UK, the government needs to do more to involve employers in the design and delivery of vocational education and training; to improve the quality of apprenticeships and traineeships; to make careers advice and guidance better and to establish a distinct benefits system for young people."
Data from the Office for National Statistics (ONS) also revealed that 53,000 16 and 17-year-olds were Neet between January and March, compared to 66,000 from October to December — a 20 per cent drop.
The government, which said in February that it didn't recognise the ONS statistics, has once again published its own figures, which Skills Minister Matthew Hancock claimed showed the lowest number of Neets since 2005.
The figures from the Department for Business, Innovation and Skills and Department for Education show there were 774,000 16 to 24-year-old Neets from January to March — a decrease of 135,000 on the previous year and, it is claimed, the lowest rate for the quarter since 2005.
"I am delighted to see that the number of young people not in education, employment or training is at its lowest level since 2005," said Mr Hancock.
"The figures released today show the progress being made to ensure that all young people are equipped with the skills that allow them to begin productive and prosperous careers. I am particularly pleased to see that the proportion of 16 to 18-year-olds who are Neet, is at the lowest level since records began.
"This is further evidence that our long-term economic plan is securing young people's future.
"Every young person should be given the chance to reach their potential, whether that is through studying or training, embarking on an apprenticeship or traineeship or entering the world of work.
"Today's figures show that more and more young people that were previously held back from reaching their full potential are now in work or developing skills that will allow them to become valued employees."
In documents supplied with the data, the government said long-term trends were similar to those seen in ONS data, but that "different coverage and ages used can lead to some discrepancies" when comparing change between specific points in time.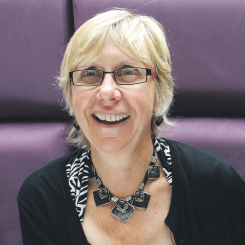 Joy Mercer (pictured), policy director at the Association of Colleges, said: "Colleges have always had a focus on engaging with young people who drop through the net between school and college.
"They have put in place strategies to ensure that students enrolling at college stay on courses or continue in an apprenticeship by focusing on the students who are the most vulnerable. One of the things which helps colleges is the flexibility allowed by study programmes.
"The trend may not continue because of the uncertainty about Department for Education spending and the recently confirmed cuts to the adult skills budget for 2014-15."
Of the 975,000 16 to 24-year-olds recorded as Neet between January and March, just 507,000 or 52 per cent, were considered to be "unemployed" because they were looking for or available for work. The other 468,000 were considered to be "economically inactive".
A spokesperson for the Association of Employment and Learning Providers said: "The overall figures are encouraging because the fall in 18 to 24-year-old Neets shows that we are not just looking at the possible impact that Raising the Participation Age might have had.
"Nevertheless 52 per cent of Neets are looking for work and in partnership with employers, we need to create more apprenticeship and traineeship opportunities for them."
Chris Jones, chief executive of City & Guilds, said: "It's great to see fewer people falling into the 'NEET' category, but we can't rest on our laurels. There are still 13.5 per cent of young people in this position, slipping through the cracks. It's creating a lost generation of talent – and I worry about Britain's economic future because of it.
"So what's the solution? How can we help school-leavers take that first step on the career ladder? Firstly, we need a curriculum that teaches young people the skills they need to get on in life, and that employers are actually looking for. Alongside that, we must get better at telling young people about all of the options available to them. Not just university, but apprenticeships and other vocational qualifications too. And to achieve this, we need to give them careers advice that is relevant to the 21st century.
"We all have a role to play. It's time for educators, employers and the Government to step up and support young people so they are not destined for a lifetime on the dole."