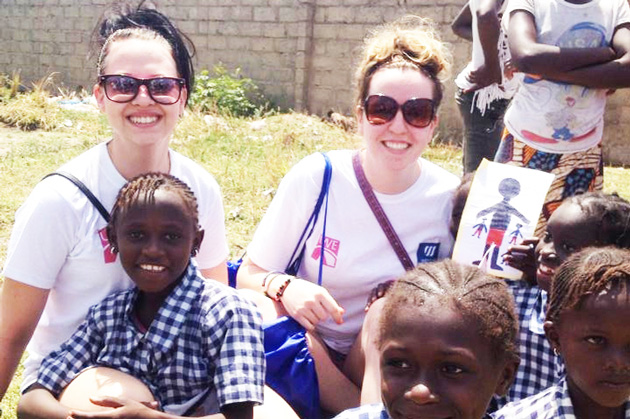 A group of 30 Weston College students spent a week in the Gambia.
The level four and five sport and uniformed and public services learners met members of the local police, fire service and army and learned about their roles and responsibilities.
They also visited Ayr Luton Primary School, in Serrekunda, the largest city in the Gambia, which received more than £1,000 from the Somerset-based college to pay for new stationary.
Uniformed and public services learner Fiona Fogg, aged 21,
said: "It was fantastic to get an insight into such a different culture, and I found the people
I met really inspirational. It
was an unforgettable experience."
Uniformed and public services tutor Andy Hunt said: "The trip gave the students an insight into the impact a different culture has on the way the public services operate.
"What impressed me the most was to receive such positive feedback from local residents about the students' maturity. I was very proud."
Photo caption: Uniformed and public services students Carla Bray (left), aged 20, and Fiona Fogg, 21, with children from Ayr Luton School