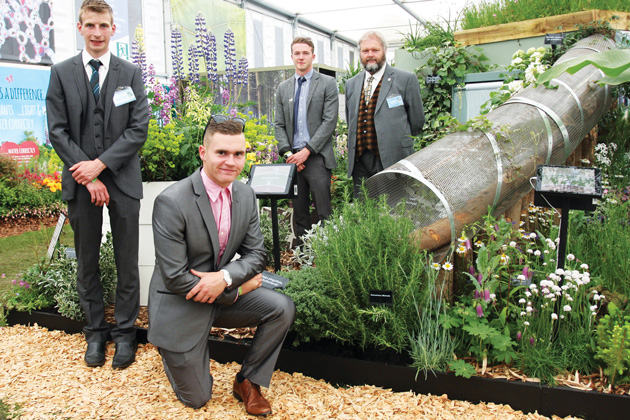 Sparsholt College students won gold at London's Chelsea Flower Show with a recycling-themed garden.
The team of 21 extended diploma horticulture learners designed and built the garden, which portrays the lifecycle of a paper cup.
Student Jack Shilley, 18, said: "We are all on cloud nine… this year's show will go down as one of the best weeks of my and many of my mates' lives."
The garden also won best exhibit in the show's new Discovery area.
Lecturer and team leader Chris Bird said: "The team have worked very hard over the last nine months and for their huge efforts to result in a gold medal is absolutely tremendous. How better for these students to start their horticulture careers than as proud Chelsea medal winners?"
Picture caption, from left: Horticulture students Jack Shilley, aged 18, Lance Russell, 19, and Dan Handley, 21, with lecturer Chris Bird in their recycling-themed garden