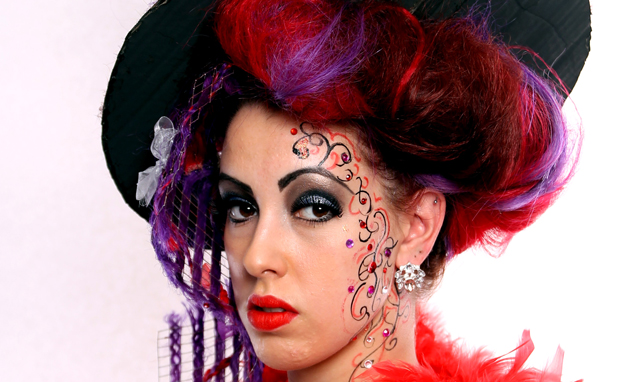 More than 50 hair and beauty students from Southampton Totton College put on a vintage-themed catwalk show.
The level two and three learners recreated hairstyles, make-up and costumes from the early 1900s to the 1960s.
They included hairdressing learner Emma Zamojski, aged 24, who took guidance from the glamorous outfits worn by dancers in the film Moulin Rouge, which was set in 1900.
She said: "I took my inspiration from the bright colours, showy outfits and extravagant hair of the Moulin Rouge dancers during the 1920s. My interpretation of Moulin Rouge included adding gems and facial designs around the model's eyes, cheekbones and jawline."
Fellow hairdressing student Aby Connell, 19, gave her model a look based on the movies of the 1920s and 1930s.
She said: "I was inspired by Charlie Chaplin and intended to capture the silent-movie era. I wanted to put my own female twist on the classic black suit with a cane and of course his famous bowler hat."