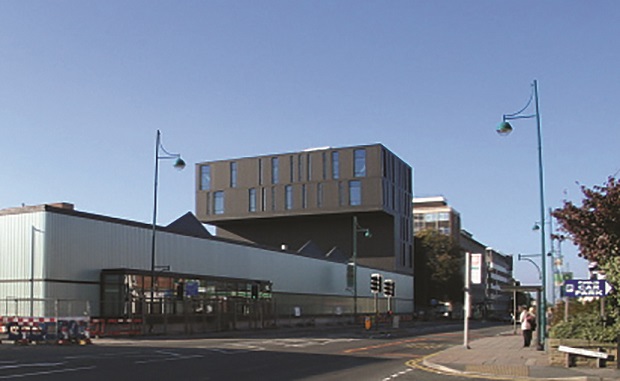 A Greater Manchester college could be forced to make up to 150 redundancies after it was ordered to balance the books by the FE Commissioner.
Dr David Collins, pictured left, placed Stockport College into administered status after he was sent in following a grade four "inadequate" Ofsted inspection grading in November.
He said it "had to produce a financial recovery plan and review its structure".
But college talks about a restructuring exercise have prompted fears among University and College Union (UCU) members that the process was being rushed.
The college said that although it had reported to the Department for Business, Innovation and Skills (BIS) that up to 150 jobs could be cut, there would be around 80 opportunities for staff to be "redeployed".
It has also offered assurances that learners would not be affected this academic year, with the changes expected to come into effect from August 1. It also said courses already advertised for next year would run as planned.
Ian Clinton, pictured right, who took over as principal at Stockport College after previous boss Stephen Carlisle agreed to work from home until the end of his contract, said: "We have listened carefully to the recommendations made by the FE Commissioner and by focusing the college's activities towards the skills needs of Greater Manchester employers we will be better able to enhance the job prospects of our learners.
"Sadly, as a consequence of this some redundancies are unavoidable. However, we hope to be able to mitigate the scale of any redundancies through redeploying staff into vacant posts in our growth areas."
A BIS spokesperson told FE Week: "The FE Commissioner carried out an assessment of Stockport College and has since been undertaking a structure and prospects appraisal of the college.
"His assessment found that Stockport College's outgoings were higher than their income and the college therefore had to produce a financial recovery plan and review its structure.
"The recovery plan was signed off by the college's governing body before being implemented. We believe that the correct processes have been followed in order ensure the college becomes more financially stable and able to deliver an effective programme of learning to its students."
Martyn Moss, UCU regional official, said: "Stockport College appears to have rushed headlong into an enormous amount of potential job losses and we are concerned that they should follow proper procedure. We are worried by the college's apparent disregard for the minimum legal obligations to the dozens of staff facing redundancy.
"Our focus now will be to make sure the college provides the full details of its restructure plans and gives us time to have meaningful talks about job losses. We want to work with the college to minimise redundancies and the impact on staff who are facing a very difficult time."
Stockport College caters for 9,000 learners and has a current Skills Funding Agency allocation of just under £8.2m. The proposed job cuts are expected to happen across 20 departments.