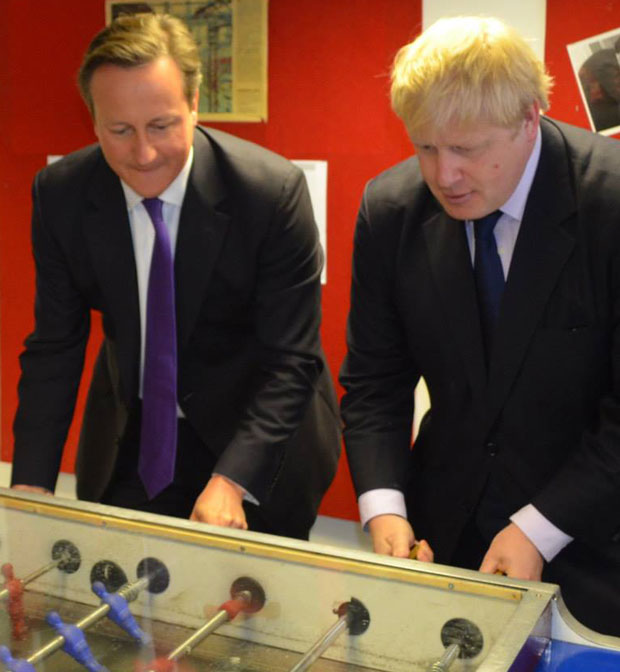 Prime Minister David Cameron and London Mayor Boris Johnson made a surprise visit to Harrow College.
The Conservative Party leader and the Mayor were shown around the college's skills centre and learned about construction-related courses.
They also teamed-up for a table football match against level one plumbing students Stuart Dyde, aged 16, and Jequan Khan, 18, which the politicians won 2-1.
Principal Tony Medhurst said: "We were pleased to welcome the Prime Minister and the Mayor.
"Our students and staff were delighted to meet with and talk to them both about the excellent work we do developing the skills of young people and adults to enable them to secure good jobs in the future."
Cap from left: David Cameron and Boris Johnson play table football