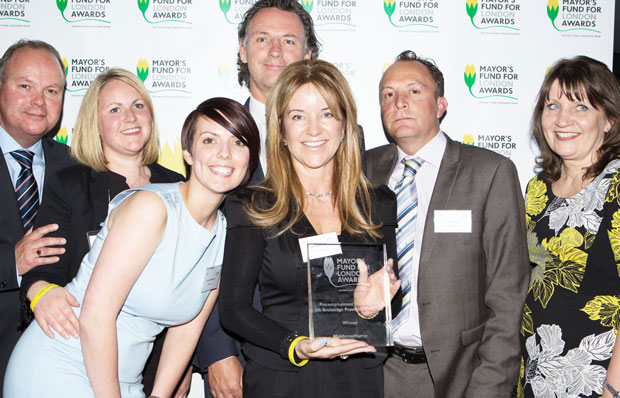 Independent learning provider MiddletonMurray has won a hat-trick of awards in 2014.
The Kent and London-based firm was recognised as the pre-employment training and job brokerage provider of the year at the Mayor's Fund for London Awards at City Hall, which recognised outstanding training for 16 to 24-year-olds.
MiddletonMurray also won the best training provider/ sub contractor award at the Apprenticeships4England training provider awards in March and was recognised as the best medium sized business at the Bexley business awards in February.
Speaking at the Mayor's Fund awards ceremony, chief executive Angela Middleton, said: ''To have our work in youth employment and apprenticeships recognised is a great honour.''
Pret A Manger also won the apprenticeship employer of the year award at the Mayor's Fund ceremony.
Cap from left: MiddletonMurray head of marketing Steve Sutherland, personal assistant Charlotte Bullock, associate director Jenny Shepherd, sales director Steve Middleton, chief executive Angela Middleton, and business development director Darren Shanley collect their award from director of charitable activities for The Mayor's Fund for London Kim Chaplain