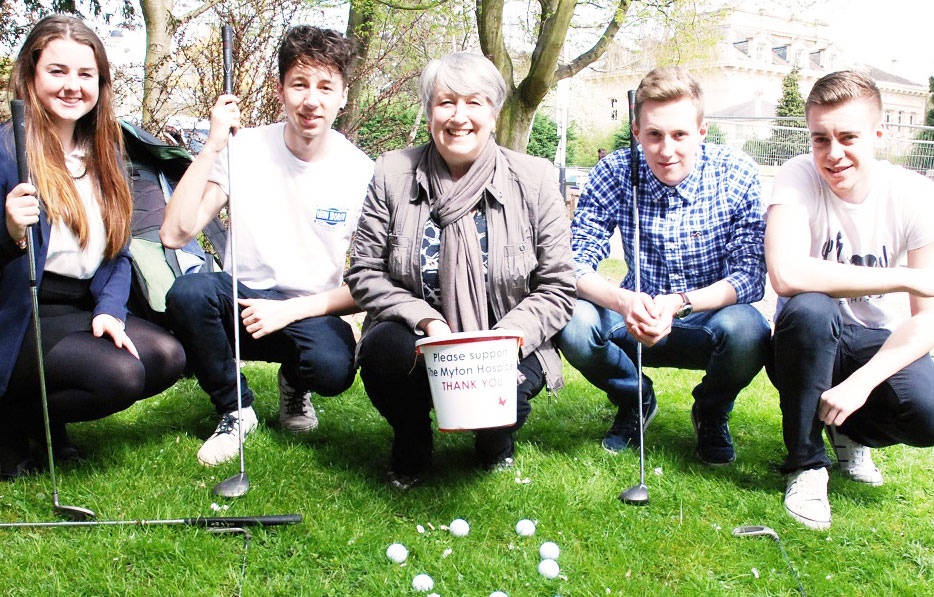 Warwickshire College students raised almost £800 for a local hospice through a golf tournament.
Level three business management students Luke Smith, aged 16, Dan Baker, 19, and Joe Coles and Sophie Jones, both 17, spent three months planning the event which involved seven teams of four local golfers.
The tournament raised £781 for Myton Hospice, in Warwick.
Dan said: "We are really pleased with how smoothly it all went. I chose the charity as it's local and they do a great job in the community."
Helen Danks, curriculum leader at Warwickshire College, said: "We encourage students to get experience on real-life projects to improve their employability skills at the same time as studying. They have gained a lot of invaluable experience through organising this event and raised a lot of money for this fantastic charity."
Cap from left: Learners Sophie Jones, Joe Coles, Anita Burrows, from Myton Hospice, with Luke Smith and Dan Baker