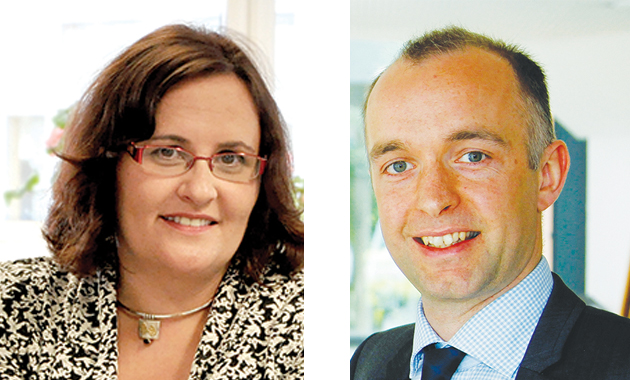 A college principal has hit out at proposed changes to the way the Skills Funding Agency (SFA) reports and calculates provider success rates.
Harlow College principal Karen Spencer said the changes, designed to make comparisons between providers easier to understand, would make the system "overly complex".
Success rates, which measure how many students starting a course go on to achieve the qualification, were divided into long, short, and very short courses.
However, for this academic year, all courses will be grouped by qualification type, according to whether they are classroom-based learning, workplace learning or apprenticeships.
New accountability measures for 16 to 19-year-olds will also be introduced, rating providers against headline measures including progress, attainment, retention, destinations and progress in English and maths (for those without GCSE A* to C).
Announcing the new accountability measures on its website, the SFA said they would give "a clear overview of the performance of a school or college… compared with other institutions nationally".
However, Ms Spencer, whose college has been in the top three colleges for success rates nationally for the past three years, said: "These changes are supposed to make the data more visible but… this reform is going to miss its target audience of parents and students, because they'd have to have such a high level of understanding of how the skills system works — it's only going to be used by managers in colleges. It's overly complex and not good value for money."
She added: "The critical thing is we want students to be successful, enjoy college and progress — if you're doing a good job then actually how they cut the data shouldn't make a difference."
Joy Mercer, director of policy at the Association of Colleges, said: "Our concern, as always, is that data helps teachers and students make choices without confusing everyone in the move between systems. Ofsted inspectors also need to be up to speed.
"The bigger problem is that between two departments [education, and business, innovation and skills] and two funding agencies [Education Funding Agency and SFA] there is different data to measure success. It's time for simplification."
James Kewin, deputy chief executive of the Sixth Form Colleges' Association said: "Any steps to make success rate data more meaningful should be welcomed. But it does seem odd that college data is undergoing further refinement while school success rate data remains in experimental form and is recorded in a different format on a different website."
He added: "The role and status of success rates in the eyes of government is rather confused. They do not feature in the main performance tables, they have been heavily criticised by Alison Wolf, Sir Michael Wilshaw described them as 'palpable nonsense' and yet they still feature prominently in Ofsted inspections and are undergoing further development."
Main pic: Karen Spencer and James Kewin