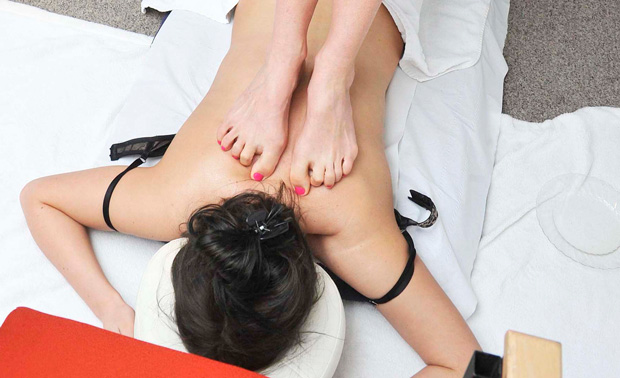 The first person in the UK to qualify as a sports massage therapist using just her feet demonstrated her techniques to students studying for a level three diploma in spa therapies at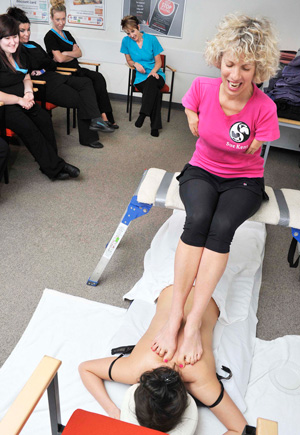 Doncaster College.
Sue Kent was one of thousands of people across the world born with disabilities in the 1950s and 1960s because their mothers were prescribed the drug Thalidomide while pregnant.
She uses the heels, balls and toes of her feet to massage and passed a level four diploma in sports massage at Cardiff Metropolitan University in 2010.
Ms Kent, who now runs her own sports therapy business, gave a talk at the college on disability in the workplace and demonstrated her massage techniques, before inviting learners to try them out too.
Hair and beauty lecturer Karen Gregory said: "Sue is a great motivator and her drive and motivation was infectious."
Ms Kent provided massage for paralympic athletes during London 2012 and Channel 4 showed her in action during its coverage of the games.
Student Brogan Bush said:
"I had a really good afternoon with Sue learning to massage with feet.
"Sue was very friendly and the experience was great."
Cap: Sue Kent demonstrates her massage techniques to staff and students