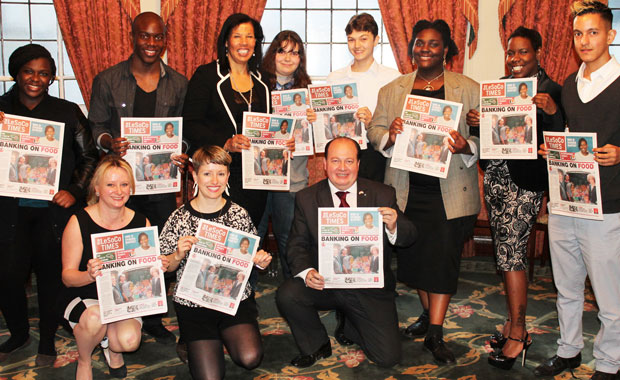 LeSoCo College in South London has launched its first ever student newspaper.
The first edition of the LeSoCo Times was written and created by students and covered everything from funding cuts to fashion, food banks and film reviews.
The newspaper's sponsor Michael Buckmaster-Brown, founder of Emblem publishing, provided help and advice.
Principal Maxine Room said: "LeSoCo is about creating experiences for students, not just giving them qualifications. The students who have been a part of the creation of this newspaper have had their horizons broadened. They've had to be entrepreneurial, creative and imaginative to make this project happen."
The college was formed in 2012, through a merger between Lewisham College and Southwark College.
Cap: Students who worked on the newspaper with principal Maxine Room (back row, third from left) and sponsor Michael Buckmaster-Brown (front row, centre)