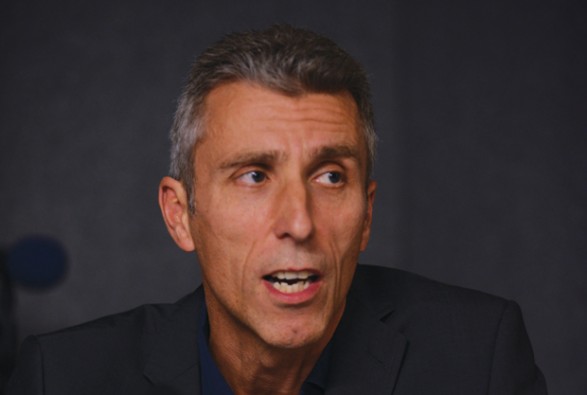 The National Institute of Adult Continuing Education (Niace) has called for the introduction of an apprentice charter and job outcome payments.
In his response to the government's consultation on apprenticeship funding reforms, Niace chief executive David Hughes (pictured) welcomed the government's commitment to encouraging employer investment in apprenticeships, but said it needed to go further.
He used his response to call for extra measures to improve quality of apprenticeships.
He said: "Niace's vision for apprenticeships starts with the recognition that there are three stakeholders critical to the success of the programme — the government, employers and the apprentices themselves. All three make an investment and all three share in the returns.
"We support expansive apprenticeships, where the focus is on developing the whole person for a job, a career, and other careers and for life, and going beyond that, to instil a sense of curiosity, lifelong learning, discovery and improvement in all apprentices.
"We welcome the government's commitment to encouraging co-investment in apprentices by employers. A greater employer cash contribution will increase the available funds for widening access to the apprenticeships for currently under-represented groups, including people with disabilities and learning difficulties.
"However, there are three key challenges to be addressed. Firstly the proposed new price negotiations between employers and providers may negatively impact apprenticeship quality.
"Niace believes that the quality of apprenticeships and the interests of apprentices need to be championed by the introduction of an 'apprentice charter'. This three-way agreement between apprentices, employers and government, would ensure an expansive approach, leading to a secure job, thereby helping to deliver the positive returns on investment for all three of the apprenticeship stakeholders.
"Secondly, the current consultation continues to advocate introducing a principle of universal employer co-investment of external training, including for apprentices aged between 16 and 18.
"If this is introduced too rapidly, there is a serious risk of this reducing the number of employers engaged with the programme. Careful planning is needed for the implementation, to secure current employers and to ensure that their return on investment is made clearer as their costs increase.
"Thirdly, the consultation has an insufficient focus on the effective measurement of success in order that the quality of the apprenticeship system can be objectively assessed. Niace advocates adopting an additional performance measure of a job outcome payment. Niace's recommendation would incentivise more employers to adopt a strategic and expansive approach to their apprenticeship programmes.
"We are looking forward to the outcomes of the consultation and to continuing discussion about how the apprenticeships programme can be developed to meet the needs of the three key investors."
The consultation closed today.