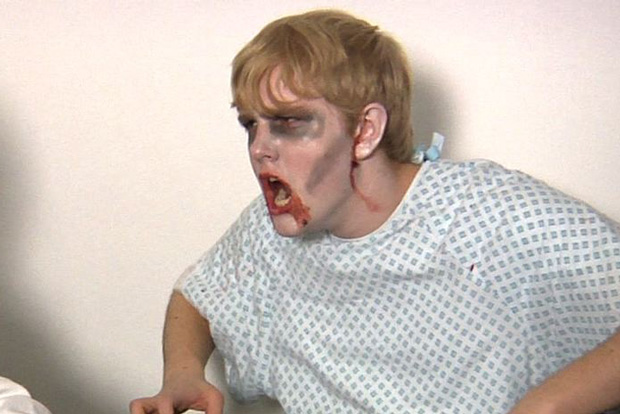 Students at North Nottinghamshire College took inspiration from classic rock and horror films to help raise awareness among hospital staff about safety rules for blood transfusions.
The group of 12 level three creative media production students created a video, which is now used as a training tool by Doncaster and Bassetlaw Hospitals NHS Foundation Trust, featuring zombies infected with bad blood taking over a hospital ward.
The students starred in the short film and wrote lyrics for "You Give Blood a Bad Name" — a humerous song they recorded for the backing track in the style of Bon Jovi hit You Give Love a Bad Name.
Media lecturer Darren Dutton said: "The finished video is excellent and conveys a serious message in a fun and unusual way."
Visit www.bit.ly/bloodvideo to download the video.
From left: Student Lee Forshaw, aged 20, made up like a zombie