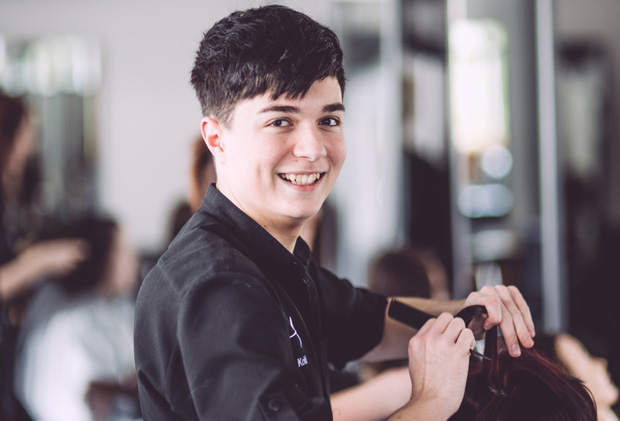 Exeter College level two hairdressing student Kobi Kirby was the youngest of eight contestants to take part in BBC Three show Hair — a competition to find the best young amateur hairdresser in the country.
The 17-year-old made it all the way to the semi-finals and finished fourth overall — one place behind level two Riverside College hairdressing student Katie Crompton, 30, who featured in edition six of Campus Round-Up.
Kobi, who has as a Saturday job at Attitude salon, in Exmouth, had only begun his college course a few weeks before filming started and had no other formal training.
Linda Creed, hairdressing lecturer at Exeter College, said: "I am delighted Kobi did so well on the show. The experience helped him showcase his passion for hairdressing and his range of skills."
Kobi said: "I'm really proud to have got as far as I did on Hair. Now I want to get on with my studies and then hopefully progress with my career. I would like to eventually work on photo shoots and hopefully have my own salon."
Cap: Hairdressing student Kobi Kirby cutting a woman's hair