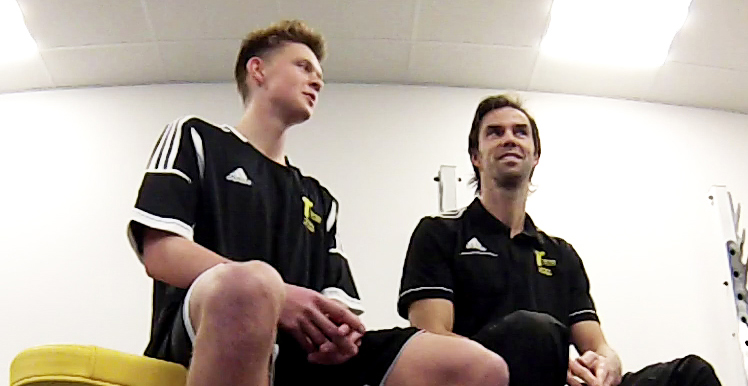 Totton College student Jake Burgess kicked off his professional career by signing for East London-based League One football club Leyton Orient.
The level three BTec in sport learner, from the Hampshire-based college, was one of 5,700 hopefuls who entered a pro-contract competition run by Samsung.
They were whittled down to 22 invited to play in a match at Orient's Match room Stadium on March 2.
The 16-year-old was one of six players chosen for further training with Orient and fellow professional clubs Swindon Town and Wycombe Wanderers.
Orient's manager Russell Slade was so impressed he invited Jake to sign his first professional playing contract.
Jake said: "It's a dream come true to become a professional footballer. The football academy at the college has given me the time and focus I need to improve my technique, while making sure I perform inside the classroom too."
Sky Sports will be showing a three part documentary on the competition later this year.
Cap:  Jake Burgess and Jo Tessem, a former player for Premier League club Southampton and football academy coach at Totton College, being interviewed for the Sky documentary