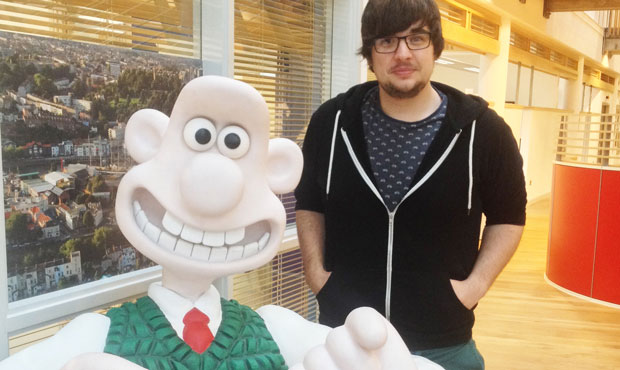 A Weston College graphic design degree student is feeling animated after working with the makers of Wallace and Gromit.
Keith Kilpin, aged 24, initial­ly completed two weeks' work experience last summer with Bristol-based Aardman Anima­tions, which makes the popular animated films using plasticine models and stop motion anima­tion.
He impressed them so much he was invited back to work on the official Hobbit app for the Desolation of Smaug film, for which he received an official credit, and an interactive flash game called Wizards vs Aliens for CBBC.
Keith is now hoping to secure regular freelance work with Aardman after he graduates in June.
He said: "Thanks to the broad skills my degree has equipped me with, I've had the opportuni­ty to work on a really wide vari­ety of projects with Aardman.
"I think it's a really quirky and interesting place to work and I love the atmosphere here."
Cap: Wallace with student Keith Kilpin